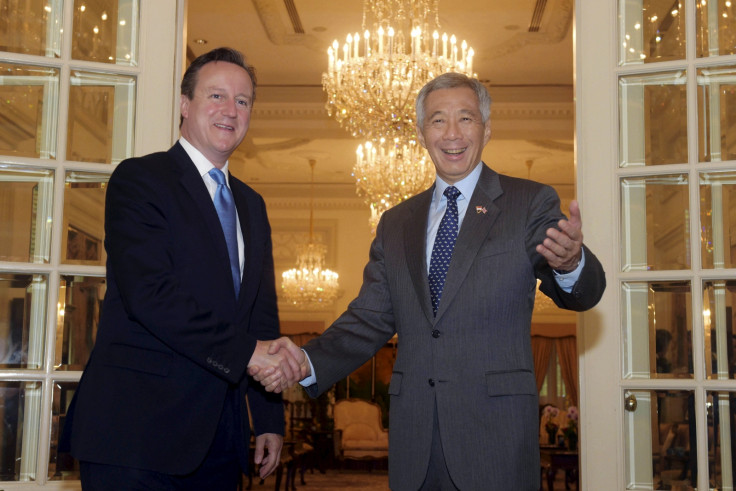 Prime Minister David Cameron has signed a pact with his Singapore counterpart Lee Hsien Loong boosting cooperation on cybersecurity between the two countries.
The specifics are still under discussions but the countries have broadly agreed to focus on four key areas which include incident response and talent development in cybersecurity.
The two leaders consented to double funding for the sector from £1.2m to £2.4m over the next three years.
Cameron is on a four-day trip to Southeast Asian nations leading a key business delegation. Many deals have also been signed in areas such as insurance as the British prime minister was wrapping up his Singapore visit.
During his address at the Lee Kuan Yew School of Public Policy, Cameron said: "Britain is back and Britain means business... And we are more focused than ever on making our country one of the very best places to do business."
Conceding that Britain has relied on European partners for too long for business, Cameron went on: "There is a world beyond Europe and where Britain must not miss out. And nowhere more so than in South-east Asia. It's a striking statistic that Britain still does more trade with Belgium than with the whole of Indonesia, Malaysia, Singapore and Vietnam combined."
Cameron is accompanied on the tour by 30 British business leaders and the trade minister, and hopes to secure deals worth £750m ($1.2bn), capitalising on the booming Asian markets.
The four-day trade trip to Indonesia, Singapore, Malaysia, and Vietnam is part of Cameron's pledge to put back Britain as a major geopolitical player in the world.