UK Prime Minister David Cameron has said that there is no need for a second Scottish independence referendum, adding that one will not take place while he is the prime minister.
Dismissing a statement by former Scotland's First Minister Alex Salmond that a second referendum on Scottish Independence was "inevitable" and that the "timing" was up to his successor Nicola Sturgeon, Cameron said that he did not see the need for another one.
Scottish voters rejected independence in a referendum held in September last year by 55% to 45%.
Speaking on a flight to Indonesia ahead of a tour of Southeast Asia, Cameron said: "I think it is important that a referendum is legal and properly constituted and that is what we had, and it was decisive, so I do not see the need for another one."
The Scottish National party would need the permission of the UK parliament to stage a referendum and for it to be binding, The Guardian reports.
There are expectations that the SNP will seek a mandate for a second referendum in next year's elections for the Scottish parliament and then demand Cameron respect the will of the Scottish people.
The newspaper says Scotland could still stage a referendum despite Cameron's stance and then demand a secession.
Cameron rejected this saying: "It take a very clear approach that these things must be legitimate and that is my view."
Cameron ruled out a Scottish independence referendum in the current parliament. The prime minister's aides had pointed out that following the first referendum in September, SNP had said that the issue of a separate state had been ruled out for a generation.
SNP to decide whether to include referendum in manifesto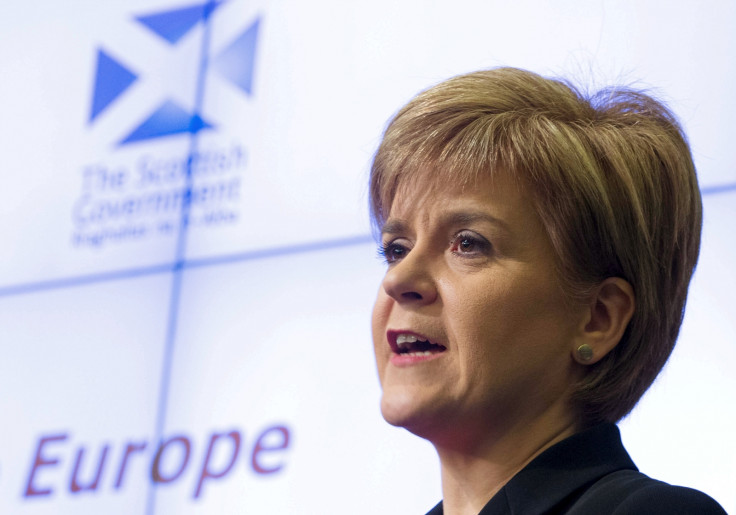 Sturgeon, who is on a visit to China, told reporters: "There can't be a referendum, and there certainly can't be independence for Scotland, unless a majority of people in Scotland clearly want that.
"It will be my ultimate decision, in line with the democratic decision-making processes of the SNP, to determine whether or not there is a commitment to a second referendum in the SNP manifesto for the Scottish election.
"And in due course we will take that decision and take that decision based on what we consider to be in the best interests of the country," she said, according to BBC.
An SNP spokesperson, in response to Cameron's statement said: "The SNP are not planning another referendum but equally it is not in the gift of any political or party to rule it out indefinitely. The timing of any future referendum is a matter for the people of Scotland to decide – and not for a Tory prime minister to dictate."
The Scottish minister for Europe and international development Humza Yousaf took it a step further and said: "The people have the right to determine their own future, not a Tory PM who only has one MP in Scotland."
Salmond brought up the issue of a second referendum during BBC's Andrew Marr show on Sunday, blaming it on recent failures by the UK government to make good on promises of greater freedom for Scotland, the EU referendum and widespread opposition to austerity.
He said the results of the referendum on the European Union, which could take place in 2016, could force a second vote, as well as widespread opposition to Cameron's austerity measures.
Although the SNP was hit heavy by the loss of the referendum last year, which saw Salmond relinquishing his position as leader of SNP, the party went on to sweep the polls in the general election in May, grabbing 56 of the total 59 seats on offer.