David Cameron tells Hamburg business leaders the UK must stay in the EU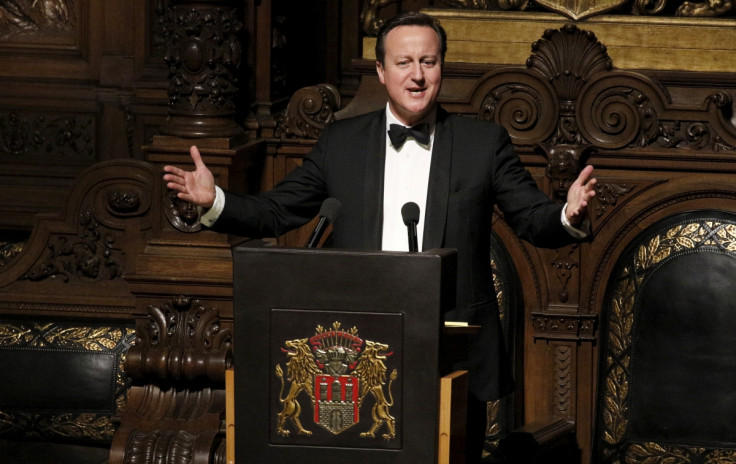 The UK Prime Minister David Cameron has clarified his position on the European referendum, stating that it is within Britain's interests to stay within the EU and not "retreat" from the world stage and become isolated from other countries. Speaking at a state dinner in Hamburg attended by German chancellor Angela Merkel he insisted that UK membership of the EU would make it more "competitive and dynamic".
He said that he would campaign for the UK to "unequivocally" stay within the EU. This comes despite MPs and right-wing critics expressing disappointment in the deal offered by European Council President Donald Tusk which many anti-EU campaigners see as a weak version of Cameron's demands. The PM is hoping to make a stronger deal at next week's summit of EU leaders in Brussels, that he can present to the British public ahead of an expected referendum on EU membership in June.
New EU reform deal to come
Cameron told the gathered audience of business luminaries and politicians that he would not apologise for the "argumentative" nature of Britain's negotiations with the EU, despite Tusk's insistence that the negotiations still remained "fragile" ahead of next week's meeting. Cameron has called for some controversial reforms to Britain's membership of the EU, including restrictions on the amount of refugees entering Britain and limits on welfare payments for migrants from the EU
Cameron said: "We have the character of an island nation – independent, forthright, passionate in defence of our sovereignty – and of institutions that have served us well for many hundreds of years. And the need to protect our sovereignty has always been paramount for us."
According to Downing Street, during Cameron's visit to Hamburg he also held a meeting with the German chancellor to discuss the £6.8bn ($9.86bn) in funds that will be freed up by EU countries to help Syrians and other refugees.
© Copyright IBTimes 2023. All rights reserved.