David Cameron: UK to send military advisers to Ukraine in training mission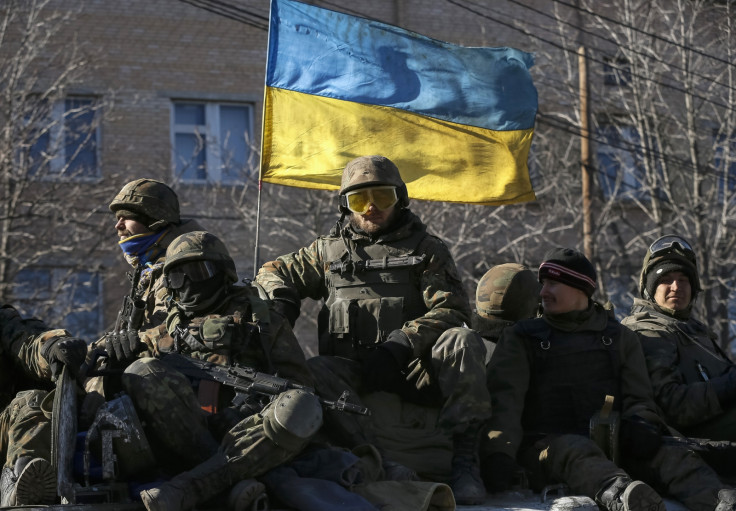 Britain will send up to 75 military personal to Ukraine over the next month to offer Petro Poroshenko's forces training, intelligence and medical advice, David Cameron revealed.
The UK prime minister, who spoke before the House of Commons Liaison Committee, stressed the armed forces are not supplying lethal equipment to Ukraine.
"We have announced a whole series of non-lethal equipment, night-vision goggles, body armour, which we have already said that we will give to Ukraine," Cameron said.
"Over the course of the next month we are going to be deploying British service personnel to provide advice and a range of training, from tactical intelligence to logistics to medical care, which is something else they have asked for."
Cameron also said the UK military will be developing an infantry training course with Ukraine in a bid to improve the "durability" of their troops.
"This will involve a number of British service personnel, they will be away from the area of conflict but I think this is the sort of thing we should be helping with," he added.
'Training mission'
The Ministry of Defence (MoD) explained that up to 75 personnel will be begin to deploy to the Eastern European country as part of the "training mission".
"There will be four separate areas covered by the deployment - medical, intelligence, logistics and infantry training," a spokesperson for the MoD said.
"Personnel involved in the training elements could spend one or two months in Ukraine, with a command and control deployment lasting up to six months."
More than 5,600 people have died in the conflict between Russian-led forces and Ukraine's military, according to the United Nations (UN). But Russian President Vladimir Putin has maintained his government has not armed the rebels.
A new ceasefire was brokered between the forces at Minsk, Belarus in February. The leaders of Russia, Ukraine, France, Belarus and Germany agreed a fresh package of peace-making measures. But the deal looks fragile as pockets of fighting pop-up in the country.
© Copyright IBTimes 2023. All rights reserved.