A Ukraine soldier's tale: 'Debaltseve no longer exists'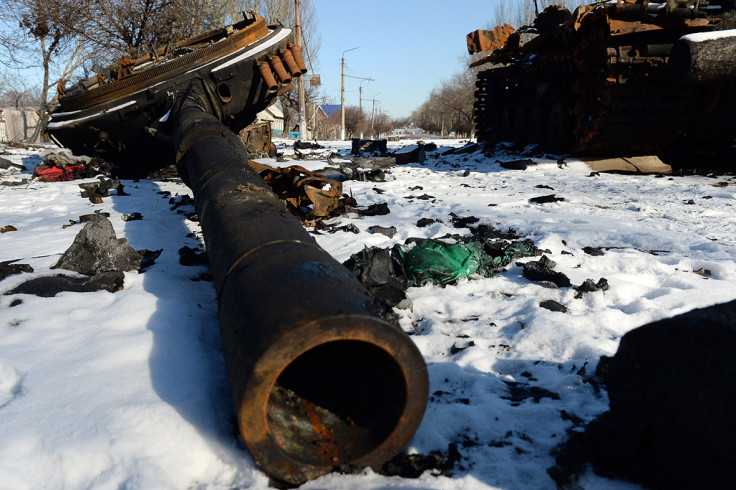 The intensification of hostilities in the city of Debaltseve began almost immediately after the signing of the Minsk agreement on 11 February.
Control of Debaltseve is vital for the control of both Donetsk and Lugansk, because the city is home to a railway and road junction which allows its occupier to transport provisions and new ammunition across the two regions.
For a full week after the signing of the Minsk agreement Ukrainian military were under constant fire from insurgents, and, as a result, on 18 February they decided to withdraw from the city.
To find out the full extent of the Ukrainian troops' ordeal, IBTimes UK spoke to a soldier with the callsign 'Antek' who has been fighting in the city over the past few weeks.
"We were in Debaltseve for four months and lost eight people. But for the last three weeks, from 24 January, 18 people died, 36 were wounded, and five more are in captivity or missing. These numbers show the increase of hostility.
During the last three weeks we saw how the enemy was trying to surround us by capturing neighbouring villages. Occasionally the roads were blocked, all cars were shelled, including emergency vehicles.
The most dangerous days were between the Minsk agreement and the date of the ceasefire. Some our guys were captured, because of lack of ammunition, so they couldn't defend. However, looses in our area started even earlier."
During the ceasefire, Antek recalled, "lots of homes were damaged, when we started street fights after hard shelling. The militants came too close, so we had to go away from our positions for a while. When we came back, it turned out that they stole a part of our provisions and clothes."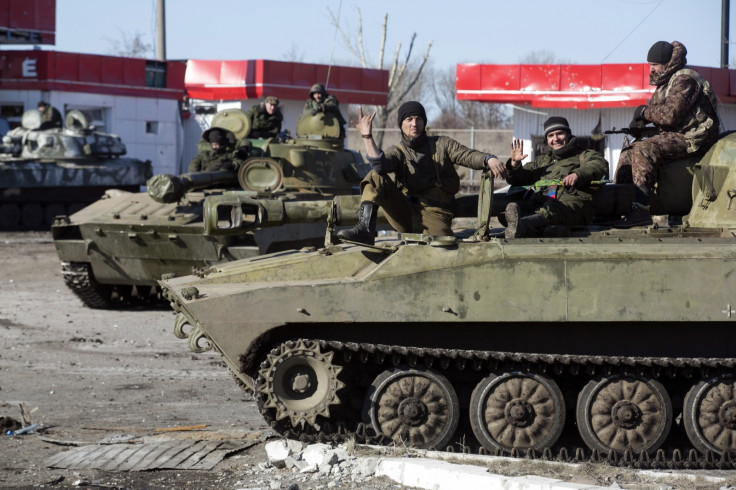 'We really wanted this war to end'
The large-scale evacuation of civilians from Debaltseve was organised before the 'ceasefire'. But those who stayed in the city have spent weeks huddled in basements, hiding from the bombing and trying to survive without water and gas.
"We stayed in Debaltseve for the last few days, while other Ukrainian military were preparing new fortification areas," said Antek.
"We didn't respond to the massive shelling on our positions after the announcement of the ceasefire. We couldn't do this because we didn't want to give any pretext to disrupt the Minsk agreement. We really wanted this war to end."
The Russian media has claimed that Debaltseve was akin to a 'boiler' with the Ukrainian troops surrounded on all sides by the separatists, and forced to surrender. However Antek refuted this idea, and claims the Ukrainians retreated because the town had been destroyed, not because they were facing certain defeat.
"According to my estimation, there was no boiler." said Antek.
"Sometimes we couldn't even supply food or water to our soldiers in the town. However, it didn't last too long, so we cannot talk about any boiler.
"On 15 February they [the pro-Russians] came to us with white flags and proposed an ultimatum. Either we surrender, or they will surround us. Of course, we didn't agree to give up.
"So, they attacked us using infantry, and when they understood that we'll not go away from this territory, they started to destroy the building where we were deployed. As a result, we couldn't stay there any more because of huge holes in the buildings.
"We were ordered by Ukrainian power to leave this area, fire all ammunition that we couldn't take with us, and undermine it. So, that is how we left Debaltseve.
"The enemy decided that if he destroys all infrastructure, we will go. Well, he was right".
Decimated
The incessant shelling has decimated Debaltseve. The city has huge significance as a propaganda tool for the Russian separatists, on top of its strategic significance. However the whole town is now in ruins - and, crucially, the railway junction, the reason for the intense fighting, is completely unusable.
"The city's administrative buildings are now completely destroyed. Its police department is ruined, and its railway junction, which was the most wanted object. I think it would be correct to say that there is no more city called Debaltseve.
"Even a month ago there were cities and villages, while now there is nothing left. Everything was destroyed by Grads, Tornados and artillery. Everything is in ruins. I cannot even imagine how to rebuilt it all."
© Copyright IBTimes 2023. All rights reserved.