It is not a great time to be an immigrant in the UK. Ukip may have built the anti-immigrant bandwagon but all the other parties have jumped on board. David Cameron's migrant benefit curbs speech last week was just the latest in what appears to be a race to the bottom.
As you might expect – whether it is politicians behind closed doors or the public at large – almost everyone has a more nuanced view on immigration than the one often portrayed by the media, which, whether it is defending or attacking immigrants, assumes most of the country is broadly opposed.
Most people, for example, do not think international students should be kept out. A recent ICM poll found that 59% of people think the government should not reduce the number of international students, even if this makes it harder to reduce immigration numbers. The recent net migration figures – which came in at 260,000 – includes students. If we were simply to extract students from the net migration target, it would go a long way to quelling those sitting on the fence.
Students are a useful starting point in which to engage in a sensible debate around immigration. We have just released a report with the National Union of Students, Made In The UK: Unlocking The Door To International Entrepreneurs, which uncovers international graduates' (that is, graduates from outside of the EU) views about entrepreneurship in the UK.
Interestingly, 42% of international graduates want to start a business after their studies; worryingly, only a third of these want to do so in the UK. We should be encouraging these talented and resourceful young people to stay in Britain after their studies to start their businesses.
Talent turned away from the UK
Our report found that we are turning away the next generation of international entrepreneurs. To stay in the UK to start their business, most international graduates need to apply for a Tier 1 (Graduate Entrepreneur) visa, which requires endorsement from their university.
However, universities do not want to take on the risk for these entrepreneurs for fear of losing their Tier 4 licence (which allows them to take on international students) if something were to go wrong.
Although many want to start a business, students are not being informed about the process. Nearly half (43%) of students do not know whether their institution is certified to endorse them for the graduate entrepreneur visa. In fact, just 2% of respondents, intending to start a business following graduation, have applied for the visa, with two-thirds saying they did not even consider it.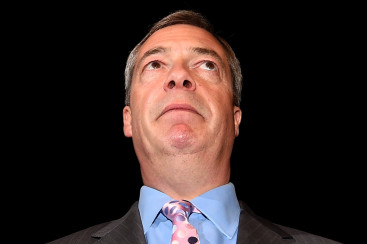 Our report puts forward recommendations that help mitigate the risk for universities.
UK Trade & Investment (UKTI) should allow accelerators to endorse students; in effect, this would be an extension of the already successful Sirius programme, which is a fast-track scheme for teams of international entrepreneurs.
We also suggest explicitly decoupling the risk for universities endorsing international graduates for the Tier 1 (Graduate Entrepreneur) from institutions' Tier 4 licence.
This should be made explicit in the official Home Office guidance and in the way the Home Office applies its audit procedures for institutions.
Graduate entrepreneurs are not the only immigrants we need – but it is a good place to start. We know from a recent University College London report that between 1995 and 2011, immigrants from the EU paid £4.4bn more in tax than they took out in services. Politicians know this too. Let us hope the benefit curbs offer the opportunity to talk about more about these undoubted benefits.
Philip Salter is director of The Entrepreneurs Network.