David Cameron has urged a crackdown against legal firms pursuing cases against British soldiers who fought overseas saying that the number of weak claims against veterans of Iraq and other conflicts had spiralled.
He has ordered changes to legal aid, no-win no-fee agreements and the civil court regime to stop action against soldiers.
His comments follow a number of cases where lawyers are pursuing soldiers through the courts over their actions in Iraq and other countries. Taxpayers' money has been used to launch more than 1,500 compensation claims on behalf of alleged victims of mistreatment.
Cameron's proposals include imposing a time limit for lodging claims against British troops to end any new cases; banning foreigners who have not lived in the UK for a year to claim legal aid, and to stop "no win no fee" deals offered by lawyers.
He told The Sun: "It's clear that there is now an industry trying to profit from spurious claims lodged against our brave servicemen and women.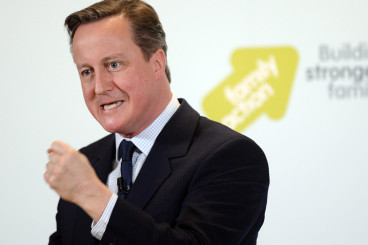 "It's unacceptable and no way to treat the people who risk their lives to keep our country safe. It has got to end. So I have tasked the National Security Council that I chair to produce a comprehensive plan to stamp out this industry."
The plan by the National Security Council will not stop the current controversial inquiry by the Iraq Historical Allegations Team (IHAT), set up
The Daily Mail reported that Whitehall officials have been warned that scrapping the probe before it is completed would be legally difficult and could even lead to the UK being taken to the International Criminal Court.
A No 10 source told the Mail: "The Prime Minister is deeply concerned at the large number of spurious claims being made against members of our Armed Forces.
"He is absolutely clear that action needs to be taken and has asked the National Security Council to produce a clear, detailed plan on how we stop former troops facing this torment."
The Sun also revealed that Defence Secretary Michael Fallon has been instructed to sue law firms involved in the notorious al-Sweady Inquiry to recover £31m of taxpayers' cash wasted on it.
The five-year-long probe into a battle in Iraq collapsed when it emerged that the legal firm Leigh Day failed to disclose key documents that proved alleged innocent victims were actually enemy insurgents.
A Number 10 source told the Sun: "It would be unprecedented for the Government to sue a law firm in this way - but if they are found to have acted improperly, then it will be the right thing to do."