David Cameron Visits Ukraine As New Foreign Secretary to Reinforce UK's Support Against Russia
David Cameron has stepped into his new role as Foreign Secretary with a visit to Ukraine to reinforce the UK's consistent support against Russia's aggression.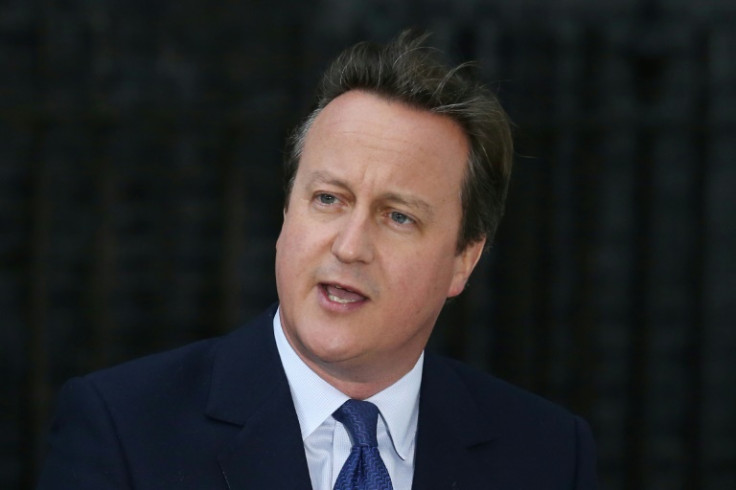 Former Prime Minister David Cameron has kick-started his new role as Foreign Secretary with a trip to Kyiv, Ukraine.
This week, as part of Prime Minister Rishi Sunak's cabinet reshuffle, which saw Home Secretary Suella Braverman sacked and James Cleverly as her replacement, Cameron was named the new Foreign Secretary.
Cameron travelled to Ukraine's capital, where he met with Ukrainian President Volodymyr Zelensky and the country's Foreign Minister, Dmytro Kuleba, to reinforce the UK's standing with the nation against Russia's brutality and aggression.
During his time as Prime Minister of the UK in 2015, Cameron spearheaded the start of Op Orbital – the code-name for the British military operation that set out to train and support the Armed Forces of Ukraine.
The formation of Op Orbital came after Russia illegally invaded and annexed the Crimean Peninsula in March 2014.
According to UK authorities, the training programme up-skilled more than 22,000 soldiers until it was paused and forced to relocate after Russia's full-scale invasion of Ukraine in February last year.
After moving the military operation to the UK under a new name, Op Interflex, more than 30,000 recruits have been trained by British troops since June 2022.
Before joining Operation Interflex, one soldier told reporters: "I worked and my daughter studied. I had a family."
Speaking of the young people who have taken part in the military training, the militant added: "In three weeks, these children will go to the frontline. They gave up studying and instead go to protect Ukraine."
Reporting on his visit to Kyiv, Cameron noted that the Ukrainian Armed Forces have made significant developments in pushing back Russian troops in regions including Topoli and Avdiyivka.
Cameron also recalled how Ukraine has also continued to make huge progress in the Black Sea, forcing the Russian Navy eastwards.
Cameron said: "In the last 3 months, they [Ukraine] have pushed Russia back in the Black Sea and are opening vital sea trade routes for the Ukrainian economy and global food supplies."
With the current Israel-Gaza conflict dominating media outlets in the West, Cameron was sure to note: "Russia thinks it can wait this war out, and that the West will eventually turn its attention elsewhere. This could not be further from the truth."
"In my first discussions with President Zelenskyy in my new role, I made clear that the UK and our partners will support Ukraine and its people for as long as it takes for them to achieve victory," Cameron added.
Earlier this year, in March, Ukraine said that it had "survived the most difficult winter" in history. Russia launched targeted missiles on key infrastructure in Kyiv which disrupted water, heating and electricity supplies to millions of civilians.
Speaking of Ukraine being more vulnerable to Russian air strikes than it was last winter, President Volodymyr Zelensky said: "We realise that as winter approaches, Russian terrorists will try to do more damage. We will respond to the enemy."
Istoryk, a Ukrainian soldier experiencing regular on-the-ground clashes with Russian militants in eastern Ukraine, admitted to reporters: "We aren't very fresh, and right now we need to find strength."
When the 26-year-old militant was asked if his stationed group were prepared for escalations this winter, the young soldier said: "I think so. For sure."
Having committed a staggering £4.6 billion to the country since February 2022, the UK remains the second largest donor of military support to Ukraine so far.
Concluding his meeting with President Zelenskyy, Cameron announced: "As winter approaches, we continue to stand with the Ukrainian people as they resist Putin's illegal invasion."
© Copyright IBTimes 2023. All rights reserved.