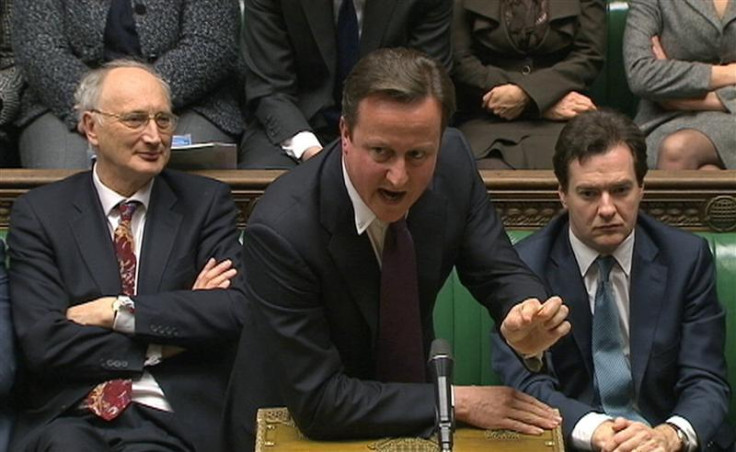 David Cameron has been leader of the Conservative party for a decade, five years of which as prime minister. In his time he has faced down four Labour leaders (one of them acting) across the floor of the House of Commons at Prime Minister's Questions. And he is about to joust with his fifth, the newly elected far-left firebrand Jeremy Corbyn.
PMQs is, traditionally, a bunfight between the two leaders. A slanging match of soundbites and slogans, where each tries to trip the other up and make headlines in their favour, or lead the 10 o'clock news in the evening. Will that be any different now Corbyn, who has promised a new kind of politics, is leading the Labour party?
Cameron is experienced at PMQs. Here is a brief history of his tussles with Labour leaders through his time as the top Tory.
His first ever PMQs question in 2001, after his election as MP for Witney.
It was solid, clear and articulate, but it wasn't exactly a barnstormer. It includes the phrase "doorstep recycling" and was easily batted away by Blair.
Tony Blair
He got off to a fiery start with a nibble at the Labour whip, Hilary Armstrong, who was shouting at him. But Blair, who had more than a decade of PMQs experience by this point, handled a youthful yet self-confident Cameron with ease on the subject of education reform, which dominated the session.
Gordon Brown
Cameron found form against Brown, who was already a prime minister weakened by economic crisis and splits with his party, and found it easy to land blows.
Ed Miliband
But it was with Ed Miliband where Cameron really hit form. This demolition of Miliband ahead of the election on raising VAT was probably his finest PMQs moment, despite the botched delivery of his knockout line – see if you can spot the mistake.
Harriet Harman
Harman, who stepped in as acting leader after Miliband resigned following the overwhelming defeat at the 2015 general election, had to face down an emboldened Cameron and his newly won Commons majority – with far quieter Labour backbenches to support her. Harman held her own, but you could tell the Labour party was utterly deflated just a month after the election.
Jeremy Corbyn
If Corbyn can hold it together and not get dragged into defending himself against Cameron's attacks – think Bin Laden "tragedy" and Hamas "friends" – then he will test the prime minister's political skills from a whole new direction. Whereas Cameron's past opponents wrestled with him in the centre ground of politics, Corbyn will come at Cameron from the anti-austerity far left – will Cameron have the rhetorical sleight of hand to swat away hard-left populism? We will find out.
UPDATE: The exchange in full, which starts at around 10:00...