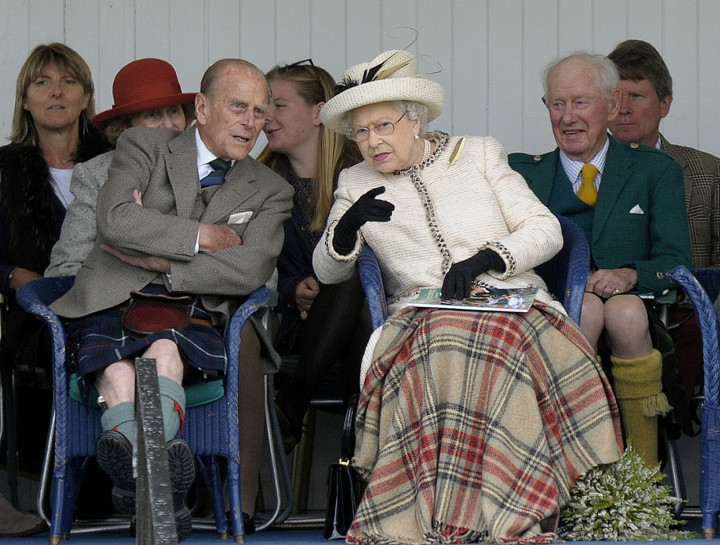 There was something deeply distasteful about David Cameron's quip about the Queen purring down the phone about the "No" vote in Scotland.
It wasn't that it appeared disrespectful and slightly creepy, which it did, or that it was "The Queen" he was gossiping about. After all, they are related in the further reaches of their gold-plated family tree.
He could have been talking about Theresa May and it would still have appeared naff, despite her love of kitten heels. Or Helen Mirren. Or any other woman for that matter.
The worst element was that it gave the awful appearance of showing off. "I hate name droppers, as I was telling the Queen only yesterday..."
You could imagine the prime minister thinking that should somehow impress former New York mayor Michael Bloomberg. After all, the Yanks love the royals, don't they?
Actually, Bloomberg looked slightly uncomfortable at this bit of one-upmanship.
So a grovelling apology to the Queen rather than a spell in the Tower should do the trick. And, if her previous form is anything to go by, the monarch will have a suitably withering acceptance ready.
Cameron had better just hope he does not bump into Prince Philip during his next audience.
But when will these leaders ever learn? Apart from when they are asleep or locked in the No 10 executive lavatory, they are on air. And I'm not even sure about those exceptions.
In London, you are never more than six feet from a rat. In politics, you are never more than six feet from a microphone.
John Major discovered it years ago when he referred to his Eurosceptics as "b******s", George W Bush had his "Yo Blair" moment and Gordon Brown was fatally wounded by his "that bigoted woman" outburst. They all thought they were off-air.
So, when you are walking towards camera crews and snappers in a pre-planned photo-op, what do you expect?
Which only leaves the possibility that the prime minister did it deliberately. He wouldn't. Would he?