Boris Johnson will have to navigate Britain through the interim period of leaving the European Union after it was reported that Brexit secretary David Davis will retire in 2019.
The Telegraph reported that he will step aside in June that year after the Brexit deadline is passed in what will be his "last big job" although it might spark a cabinet reshuffle.
Davis said, according to the paper, that Michel Barnier, the EU's chief negotiator, "needs this to work more than I do".
Allies of Davis want him to be interim leader should Theresa May, who will address the Tory conference on Wednesday (3 October), be forced out.
Meanwhile, the Home Secretary, Amber Rudd, has reportedly hired the election mastermind Lynton Crosby, which has sparked speculation over her ambitions to fight for the top job.
The Times has reported that she has enlisted the services of Crosby's company, CTF Partners, to shore up support in her Hastings and Rye constituency, after her majority at the last election slumped from 4,796 to 346. She faces a battle from the Labour wing Momentum, which is targeting the seat.
CTF Partners said its work with Rudd was limited to her constituency. The Times said that she was the favoured candidate among a group of prominent Tories which included former prime ministers David Cameron and Sir John Major, as well as the ex-chancellor, George Osborne.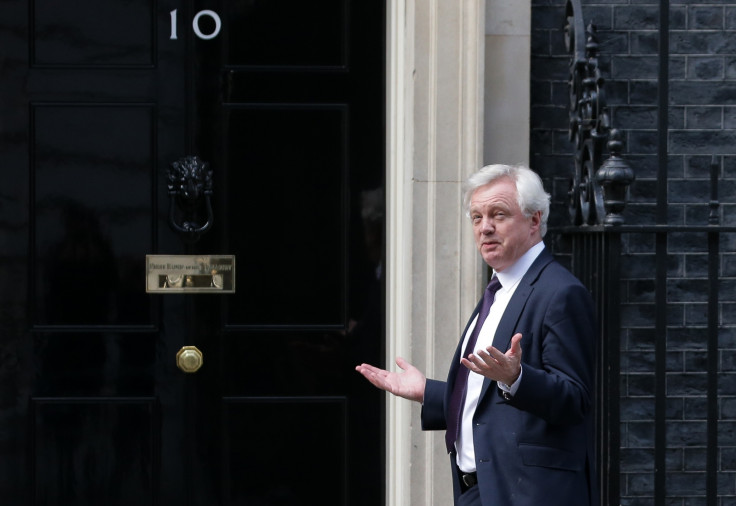 Health secretary Jeremy Hunt has told the Guardian that Boris Johnson's opposition to the prime minister, Theresa May, will only help Jeremy Corbyn's quest to enter Number 10, which would mean an end to Brexit.
"All I would say to anyone who might be eyeing a different job is that Jeremy Corbyn is also eyeing a different job," Hunt said.
"And if they don't swing behind Theresa, who I think is doing a fantastic job in very difficult circumstances, they will just open the door to Jeremy Corbyn and probably the most dangerous left-wing government this country has ever seen," the Guardian reported.