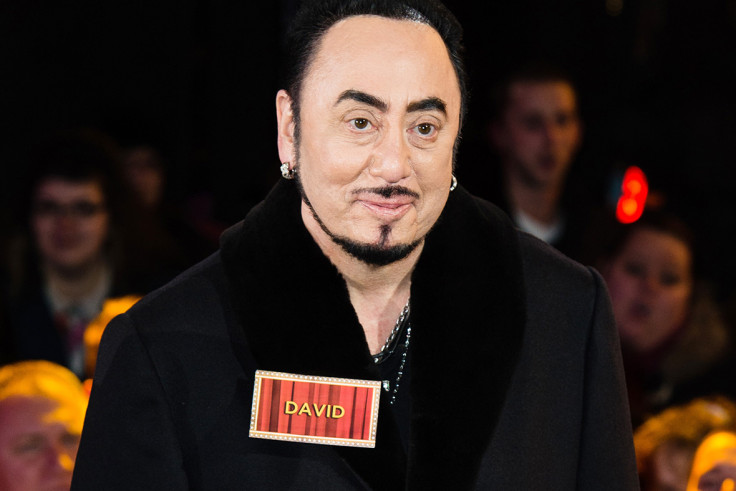 David Gest has died at the age of 62, just three months after he appeared in the 17th series of Channel 5's Celebrity Big Brother (CBB). The producer had kept a relatively low profile during the 13 days he spent in the house, but Gest still left his fellow contestants with some entertaining memories.
The American reality star, who was married to Liza Minnelli until 2007, left the CBB house on 18 January when an unspecified "illness" forced him to quit the series. In a statement released at the time, a CBB spokesperson said: "David has been unwell and given time to rest and recuperate in Big Brother's spare bedroom within the house." A tweet from the entertainer's Twitter account also stated: "Sorry guys but @DavidGest2016 is a bit poorly just now! When he is all fixed we will let ya know xx."
Gest's fellow contestant, former EastEnders actress Daniella Westbrook, was particularly upset with his departure from the show, saying in the following episode: "I didn't get to say bye." Gest, who spent much of his time on the show resting in bed, said in a statement after quitting the series: "I've been so sick, and I'm really sad as I wish I could stay. It's something I will never forget. I want to thank all the people that have been supporting me. I want to tell all the cast mates that I love them and I love this country for its support. Thank you Big Brother."
Watch David Gest leave the Celebrity Big Brother house:
The body of the former I'm A Celebrity... Get Me Out Of Here star was found unresponsive at the Four Seasons Hotel in Canary Wharf on the morning of 12 April. The Metropolitan Police have confirmed a post mortem will be carried out in due course to determine the cause of death. Imad Handi, a close friend of Gest, confirmed the news by stating: "It is with great sadness that I can confirm that David Gest has died. David was truly larger than life. He was not just a huge talent and a dear friend but a showbiz icon.
"I know he will be missed by millions of fans around the world, and particularly in Britain, who came to love his charm and blistering one-liners. If I may steal the words of one eminent critic, David was a natural star and a genuine celebrity. I will miss him desperately."