David Haines' Isis Executioner 'Was On Drugs' During Beheading, Says Voice Expert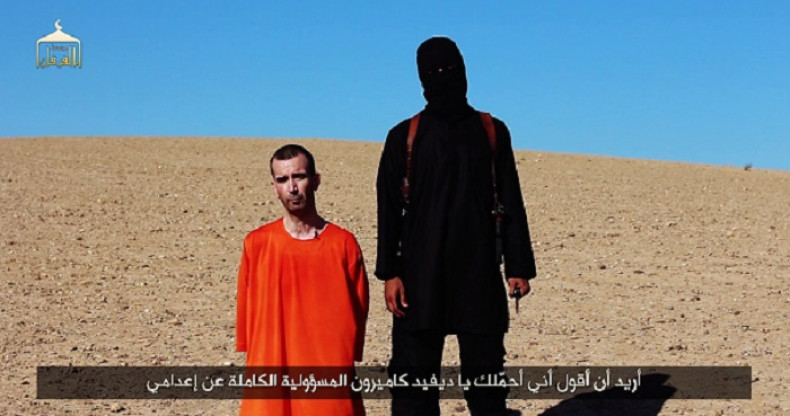 The Isis terrorist responsible for beheading British hostage David Haines and US journalists James Foley and Steven Sotloff may have been on drugs when he carried out his most recent brutal killing, a voice expert has claimed.
A scientific analysis of the speech of the executioner dubbed 'Jihadi John', who is believed to be from England, has raised the possibility that the man had been taking khat – an illegal class C herbal stimulant popular among the Somali community in the UK – or amphetamines when he beheaded David Haines.
The killer speaks slower and at a slightly higher pitch in the video depicting Haines' death than he does in earlier videos during which he kills two American hostages, according to an audio analyst talking to The Times.
The analyst also claims 'John' has an accent hailing from the south-west of England, despite previous reports that he has ties to east London, and said the man's "distinctive speech patterns" could indicate he is on khat.
Khat is reportedly used by jihadists in Yemen and Somalia and some Middle East sources suggest Isis fighters have been using amphetamines such as speed to heighten their combat skills and stave off exhaustion.
Speaking about the killer's slurred speech, the voice expert added: "It was not possible to establish whether some of these factors derived from rote learning or whether there were other physiological or psychological factors involved."
The Haines video also features a second male voice who is heard saying either "Danny" or "damn him". Analysis indicates the video was edited and produced by someone other than the person who released the videos of the murders of James Foley and Steven Sotloff.
Fears have been raised that Alan Henning, from Eccles, Salford, could be the Islamic State executioner's next victim. Henning was snatched by militants while attempting to deliver aid in Syria, and the 47-year-old has been seen in a more recent video, where 'Jihadi John' threatens to behead him.