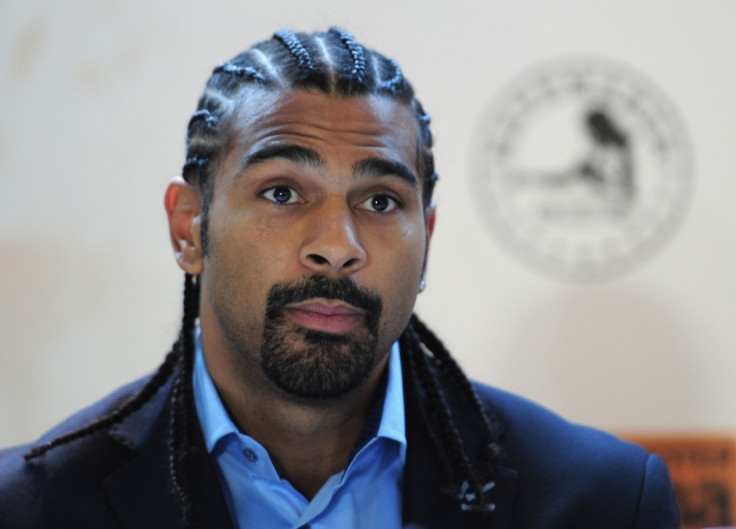 Two-time world champion David Haye's body continues to "break down", despite his recent return to the ring. The 35-year-old heavyweight made his long-awaited comeback to professional fighting in early January, with a stunning first-round knockout of Australian Mark de Mori.
But Haye's new trainer, Shane McGuigan, has revealed the London-born star faces a constant fitness struggle. Haye walked away from the sport in 2013 because of a serious shoulder injury and despite his recent return, McGuigan has admitted Haye is not completely recovered from his long-standing problems.
"David is a completely different individual to all of my other fighters," he told IBTimes UK. "That in itself is probably the most difficult project that I'll ever have to work with. That is just because he is so unique. He's like, a phenomenal athlete. But he just breaks down, his body has broken down.
"Structurally, his body is made up so incorrect, because he has massive pecs and massive arms ... all of the muscles that work around his body, that keep everything in place, aren't keeping them in place. He's too powerful for his own good and for him, it's a completely different project. He's 35 years of age and he's later on in life."
McGuigan has, therefore, tailored Haye's training regime to account for his unique physical strength. "I'm not going to train him the way I train some of my younger fighters of 23 or 24," he shared. "You pound the roads at 16 stone, as compared to ten stone, [and] it's completely different.
"It's about making sure his training is specific and he doesn't break his body down. We need him to get to the fight and perform."
Haye announced recently that he will be back in action on 21 May at the O2 Arena in London, although he is still to confirm who he will fight.