Chelsea defender David Luiz says the club must target winning the Europa League after their premature exit from the Champions League at the group stage.
Despite thrashing Nordsjaelland 6-1 at Stamford Bridge, Juventus' win over Shakhtar Donetsk in Ukraine ensured the Serie A champions progressed to the last-16 as group winners leaving The Blues to reflect on being the first Champions League holders to exit the competition at the group stage.
Rafa Benitez's side now drop into the Europa League as a result, but Luiz says that instead of the much maligned competition working as a distraction from Chelsea's league commitments, the club should focus on claiming European silverware.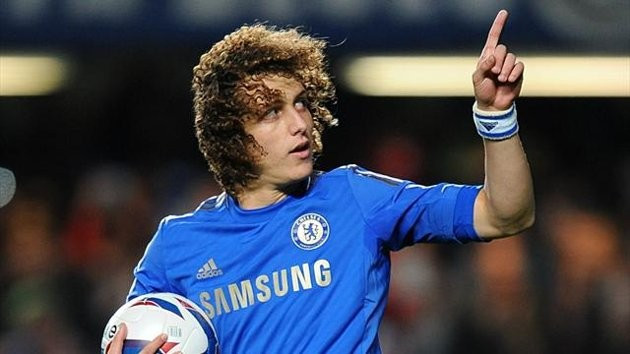 "We are disappointed, big clubs should be playing in big games," Luiz said. "We won the Champions League last season, this time we are out of the group and it is a little bit sad.
"'It's not a shock, we are fighting with big clubs and the Champions League is not a small competition. Man City came out as well, this is the best [competition] in the world, so you know you need to work hard in every game to qualify.
"The key game was at home to Juventus. We were 2-0 up and conceded two goals, it was a bad game and it killed us in the group.
"It is sad but football is quick and in two days we have another match against Sunderland, so we need to be ready for the next games, not spend three or four days crying. Saturday is a difficult game and we need to win.
"Chelsea need to play in the Champions League every year and we have this in our heads.
"The Europa League is glamorous for me because I don't have this title, so I want to win it. I look now to that, and want to win it."
After their victory in Munich in May, Chelsea began their defence of the Champions League in uncertain circumstances relinquishing a two-goal lead at home to Juventus, a result which was to have a significant impact on their campaign.
Victory over Nordsjaelland following a defeat away at Shakhtar, but the two goals conceded in the win against Donetsk a fortnight later which eventually sealed their fate preceded a hapless loss to Juventus as qualification slipped from their grasp.