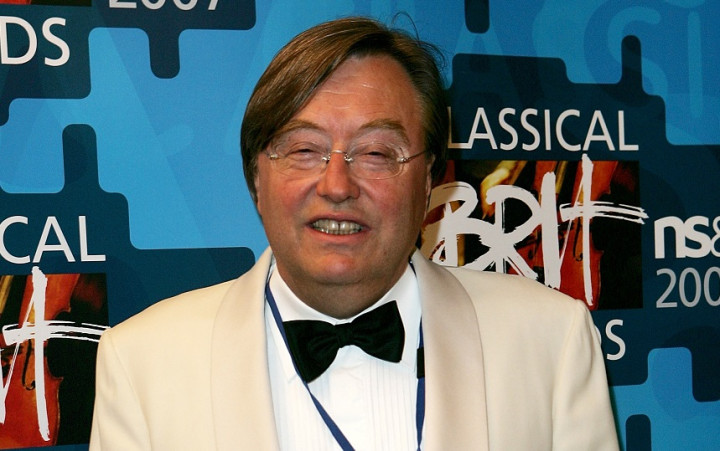 David Mellor unleashed a furious tirade against a taxi driver in a bust-up that was secretly recorded and has been told by the Licensed Taxi Drivers Association to apologise for his actions.
The former Conservative MP reportedly lost his temper in the black cab, calling the driver a "smart-a***d little git" and "a sweaty, stupid little s**t."
Mellor also called the driver an "idiot" and told him to "shut up".
The former cabinet minister described himself as an "award-winning broadcaster" during the angry row and reeled off a list of accolades he held in a bid to display his superiority.
The secretly recorded audio revealing Mellor's meltdown was passed to The Sun newspaper by the taxi driver.
Mellor, 65, later told the paper the cab driver "seriously provoked" him.
On the tape, Mellor is heard saying: "Who are you to question me. I don't want to hear from you, shut the f**k up. Smart-a***d little b*****d.
"You don't know as much about London as I do. You've been driving a cab for 10 years? I have been in the cabinet, I am an award-winning broadcaster, I'm a Queen's Counsel.
"You think your experiences are anything compared to mine? Just shut up. Drive me whichever way you want, and keep a civil tongue in your head."
LTDA general secretary Steve McNamara said: "This sort of behaviour is just not on. It's the type of snobby behaviour by politicians we thought was consigned to the past. It's just as well Mellor was not called a pleb."
Mellor's meltdown happened after he and his partner Lady Cobham got in the taxi for a five-mile journey to St Katherine's Dock in east London.
Explaining his embarrassing behaviour later, Mellor said the taxi driver had "ruined a wonderful day" during which he accompanied Lady Cobham to Buckingham Palace to collect a CBE.
"Once I had lost my temper, which I regret, he then secretly recorded me. I will leave the public to judge his actions," he told The Sun.
Mellor has carved out a career in broadcasting since his frontline political career ended with electoral defeat in 1997.
Fair to say, this is one recording Mellor probably wishes did not go public.