David Moyes faces his second season at Spain. Here, in San Sebastian, it is easy to feel a general atmosphere of great expectation. He is motivated and importantly, he wants to make the most of his Spanish adventure. That is the main reason why he ruled out a return to the Premier League, as he remarked this weekend speaking to DV, a regional Basque newspaper.
"I turned down loads of offers from Premier League clubs in the summer to remain at Real Sociedad, I am really enjoying the experience," the ex-Manchester United manager said. "It has been extremely positive and my aim is to complete a full season, from start to finish, and be able to turn Real Sociedad into a competitive side. I believe in the project, I am starting to know the players and I believe they can achieve big goals."
So far, he has been able to win two important "battles" in the Basque Country. The first one was to avoid relegation after his predecessor at Real Sociedad left the club second from bottom following his exit last November 2014. The second one was to convince president Jokin Aperribay to spend plenty of money on big players capable of helping the club qualify for European competition again. Moyes has struggled with Real Sociedad's philosophy but he has definitely managed to turn a decent squad into a Ferrari, with Real breaking spending records this summer, parting with €30m in the transfer market (a record in the club's 106-year history). But now, he faces the most ambitious objective: To be able to play well consistently and find a seductive style of play.
Speaking to IBTimes UK, three journalists who know David Moyes very well have analysed the Scot's immediate future in San Sebastian. Mikel Recalde, who writes for Noticias de Gipuzkoa, makes convincing arguments. "Real Sociedad have improved since Moyes's arrival. They show more aggression, more concentration and the club avoided relegation easily last season. But that is not a big achievement for David Moyes to be honest; the squad was good enough to end the season without trouble. The previous manager left the team 19th in the table and the bar for expectations had been set low".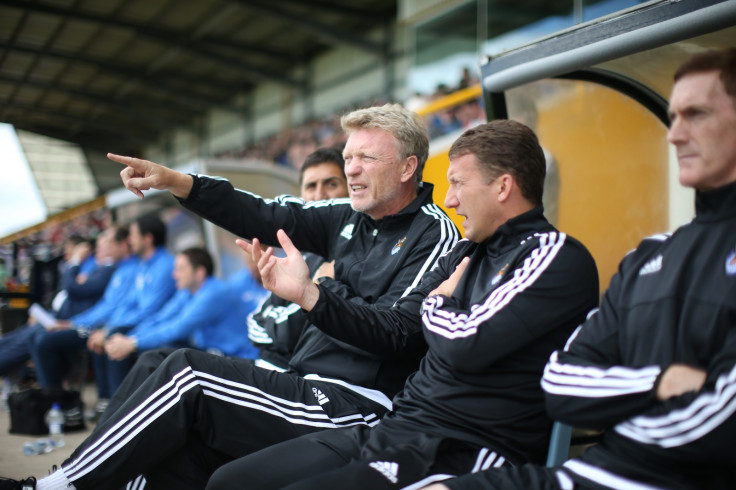 Recalde adds: "When it comes to ambition, it is clear that David Moyes has been responsible for that step forward. Without him, we would not have seen Real's appetite in the summer's transfer window. Moyes is going to enjoy the most expensive squad in the club's 106-year history. He has had to struggle with the club's philosophy, and you can find that in the contradictory messages sent along the summer by president Aperribay and Loren, the sporting director, on one side... and Moyes on the other side".
"These two battles or missions have been successfully achieved by Moyes," the former Diario AS correspondent said. "But now he needs to find a style of play. So far, we do not have a determined style. I want to compliment his ambition, but I was expecting more from David Moyes since his arrival. It is true that the best signings of this summer, Asier Illarramendi and Jonathas De Jesus, arrived very late. That is why I am going to be patient. I do not expect a big change until the derby against Athletic Bilbao in one month time. By then, we should appreciate a more sophisticated style; we started to see a slight change during Illarra's debut against Sporting de Gijón. My main doubt when it comes to Moyes is not his talent, it is just that I am not 100% sure if he is the right manager for a club like Real Sociedad."
Fernando Becerril, a Basque journalist who has been following Real Sociedad for 38 seasons at DV and Egin among others, is happy with Moyes' signings. "He is one of the best tacticians in European football. His signing was a leap in quality and it made an impact to our self-esteem, as the club seemed to be smaller than it really is the seasons before the Scot's arrival. Things are not going to be easy for Moyes, anyway. Because fans and the press cannot forget the astonishing tiki taka style shown under Philippe Montanier's tenure when Real qualified for the Champions League. I have seen Real lifting La Liga, the Cup and the Super Cup but, believe me, nothing compares to what we saw two years ago.
"We cannot expect that level of excellence but comparisons are there and that plays against Moyes. Apart from that, Real Sociedad have been playing really poorly for the last 18 months, and it will take time to recover fluency. Again, Moyes is one of the best tacticians in European football, I know he is learning a lot about this competition and he has to find his own path. The club, by the way, is not used to such an expenditure, and it might happen that Moyes will have to deal with egos inside the changing room, but that is not for sure. Time will tell."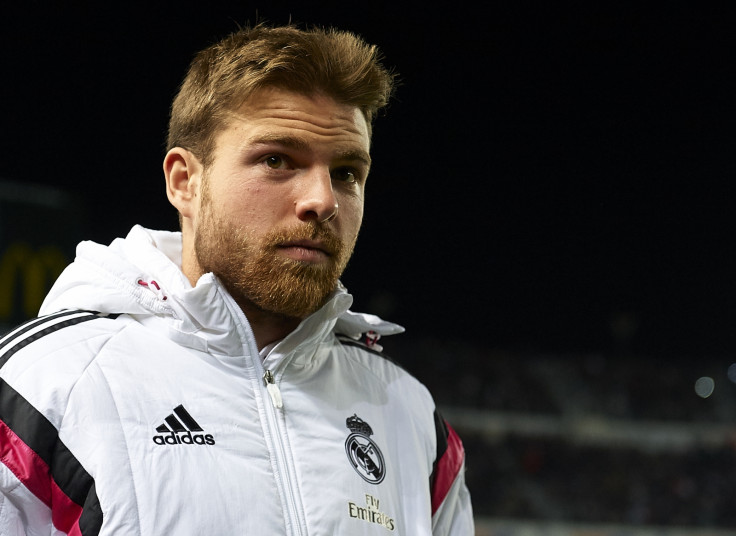 Sid Lowe is the Guardian's correspondent in Spain and he believes that David Moyes may extend his contract at the end of this season. Lowe visited the ex-Everton boss some months ago and he found he is a "happy manager" in San Sebastian.
"He has really impacted such a nice city, he does not even believe he is living in such a wonderful place. Of course I think he can continue in San Sebastian after June. But in the long term, he may want to return to Premier League if he succeeds in Spanish football. He is enjoying the experience a lot, he wanted to have another point of view and learn as much as possible as he is a football passionate. I do not rule out the option of a long term stay at San Sebastian, but I guess he will want to return to UK at some point. Anyway, a contract extension will depend on results and intangible facts. Obviously, he is struggling with the classic problems of a foreigner in Spain, but if I had to sum his adventure at Spain in three words, I would say 'he is happy'".