Undefeated British heavyweight champion David Price believes that Andrew Flintoff's decision to become a professional boxer make for 'car crash television'.
The Liverpudlian was echoing the words of boxing promoter Frank Warren, whose television channel BoxNation will broadcast the fight, who distanced himself from the bout when talking at a press conference on Thursday.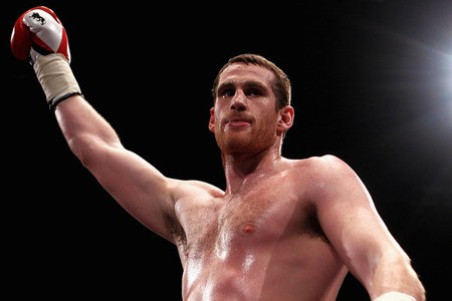 "For me it's car crash television, I'll be blunt about it," stated Warren. "I'm not taking anything away from him, it's being shown on BoxNation which I'm involved in, but I won't be promoting it."
Flintoff announced recently that he had been training with boxing legend Barry McGuigan in order to prepare for his first bout which is scheduled to take place at the MEN Arena on 30 November.
The former all-rounder has been criticised by some who suggest it is merely a way to stay in the public eye as he will star in a television series documenting his build up to the fight.
Price, who is also the holder of the Commonwealth heavyweight title, just hopes that Flintoff is getting in to the gruelling sport for the right reasons.
"Freddie's as entitled as anyone to try it out and some people come to professional boxing later in life," said Price.
'But if it's just some type of PR stunt then it's disrespectful to boxing.The reality is he could get hurt if there's someone in front of him who'll stand up and throw punches back.
"He's a household name and a big lad so people will probably want to watch but for me it is car chas TV."