TV personality David Walliams has been accused of racism after dressing up as North Korean leader Kim Jong-un for a Halloween party. The former Little Britain star wore a black suit, a wig and facial prosthetics for Jonathan Ross's annual celebrity bash.
He shared his costume with his one million Twitter followers, wishing them a "Happy Halloween from Kim Jong-un". People on social media were not impressed however, and soon there was a significant backlash.
"Brilliant, you went as racism," replied one user. Another added: "Oh, cool, yellowface. Great to see a children's author indulging in a little BLATANT RACISM."
Some have defended Walliams, claiming the costume is not racist, but they were wrong.
Throughout the evening Walliams shared other snaps of him with host Ross, as well as comedians John Bishop and Alan Carr.
The incident has shone a spotlight on Walliams' history of dressing up as and mimicking people of colour, particularly for entertainment purposes in TV series he created and starred in with Matt Lucas.
Twitter user Wei Ming Kam shared Walliams in costume and said: "This is why I'm never buying any of his books. David Walliams was and still is a racist."
Another user asked: "How long is David Walliams going to be openly racist for and keep a career?"
User hrtbps then shared a few of the characters he played.
Walliams dressed up as a black woman in Little Britain, wearing a fat suit opposite Lucas's character Bubbles Devere for a series of sketches in series three. In Come Fly With Me – a mockumentary series about an airport – he played Moses Beacon, another person of colour.
Both Walliams and Lucas also dressed up as Japanese school girls for one episode, singing a song with the lyrics: "Martin Clunes, Martin Clunes, ying ting ding ling, Martin Clunes."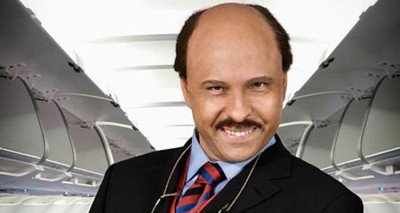 In October, Matt Lucas expressed his regret about the "mean" jokes in Little Britain that made fun of transgender people, transvestites and people of colour. "I wouldn't play black characters," he told Pink News. "Basically, I wouldn't make that show now. It would upset people.
"We made a more cruel kind of comedy than I'd do now. Society has moved on a lot since then, and my own views have evolved. There was no bad intent there – the only thing you could accuse us of was greed.
"We just wanted to show off about what a diverse bunch of people we could play. Now I think it's lazy for white people to get a laugh just by playing black characters. My aim is to entertain, I don't have any other agenda.
"As I've got older, I've become more empathetic, I care more about hurting people."