Davos 2017: IMF boss Christine Lagarde warns of middle-class crisis
The IMF chief said a greater spread of wealth, not a retreat from globalisation, would ease economic tensions.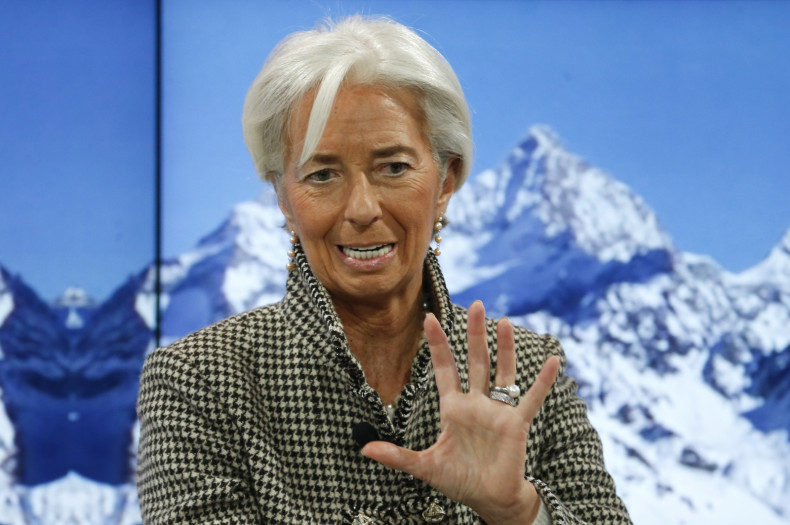 The head of the International Monetary Fund (IMF), Christine Lagarde, has called for urgent action to tackle a growing crisis among ordinary workers, warning that inequality and distrust fuelled populism.
She said: "With lower growth, more inequality and much more transparency, you have the good ingredients for a crisis of the middle classes in the advanced economies."
The IMF chief was using the US usage of 'middle class', meaning middle-income workers.
Lagarde was speaking at World Economic Forum at the Swiss ski resort in Davos, which hosts more than 3,000 participants, of which 1,200 are chief executives or company chairs and more than 50 are world leaders.
The IMF boss said she had first highlighted the dangers of rising inequality at Davos four years ago, but was strongly criticised.
She said: "I don't know why people didn't listen, but certainly I got a strong backlash, in particular from economists saying that it was not really any of their business to worry about these things. I hope people will listen now."
Lagarde said the gulf between rich and poor was evident from an Oxfam report showing that eight billionaires own the same amount of wealth as the poorest half of the world's population – 3.6 billion people.
No retreat from globalisation
Lagarde added that the answer was not for countries to retreat from globalisation, but a combination of policies aimed at stimulating activity and ensuring growth is spread more evenly spread.
She said: "Policymakers need to get the signal now, and really think about how to address the public discontent."
She added that on balance policy-making in advanced economies needed "more redistribution than we have in place at the moment".
Last month a French court found Christine Lagarde guilty of negligence, but did not hand down any punishment.
As French finance minister in 2008, she approved an award of €404m ($429m; £340m) to businessman Bernard Tapie for the disputed sale of a firm. The IMF board said it retained "full confidence" in her leadership.