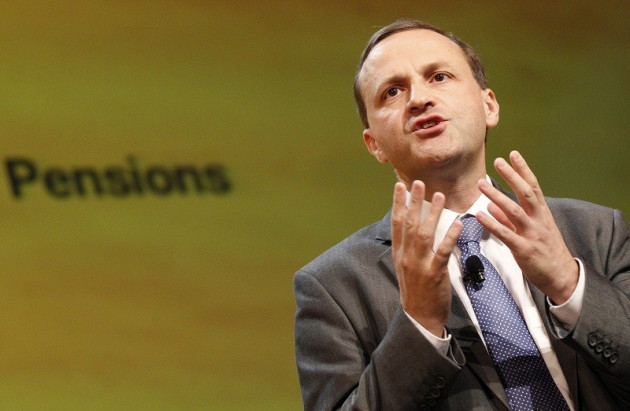 The UK Government has tabled plans to reduce protections for workers who are guaranteed a salary-linked pension by their employer.
The proposal was published as part of the Department for Work and Pensions' Reshaping Workplace Pensions for Future Generations consultation, and is intended to discourage employers from shutting the costly schemes, known as defined-benefit pensions, altogether.
The report suggested employers should be allowed to remove inflation protection and automatically raise pension ages.
In addition, staff who have left their employer before retirement could lose extra pension rights.
"I want people to have the best pensions possible, where risks are shared between employers and their workers," said Steve Webb, the Minister for Pensions.
"Final salary pensions have been in long-term decline and if we do not act could disappear altogether. We want to help the best employers offer good alternatives including new forms of salary-linked pensions."
The report also outlined the DWP's proposals for a defined-ambition pension, an alternative scheme put forward by the ministry in 2012.
The pension is designed to reshape workplace pensions for future generations and sits somewhere in between the two main existing workplace pensions: defined-benefit and defined-contribution schemes.
The report, among other things, recommended a new pensions regulatory framework that would allow for greater risk sharing between parties, which could include employers, members, and insurers and investment managers.
But Claire Carey, a partner at pension law firm Sackers, explained that the laws around pensions have limited employers' choice.
She said: "Defined ambition is designed to slot into the gap between defined-contribution and defined-benefit, providing employers with pension options which allow for the greater sharing of risk. But, to date, employers have been hampered by a restrictive legislative regime which tends to channel pension provision into two clear paths."
By contrast, Darren Philp, head of policy at The People's Pension, argued that the government should focus more on defined-contribution schemes.
"The vast majority of individuals will be saving through defined contribution schemes, so the focus needs to be on getting those right," said Philp. "Getting the basics right will go a long way to ensuring a good result for the saver. Low transparent charges and well run schemes are crucial to achieving that."
The consultation will run until 19 December 2013.