Channel 4 was facing accusations of poor taste for paying Holocaust denier David Irving £3,000 for a lock of Adolf Hitler's hair in a bid to find out the biological secrets of the Nazi dictator.
The channel only recently sparked a storm of for its portrayal of life on welfare in the UK with its hit series Benefits Street.
Now bosses at the station are facing criticism in parliament for forking out thousands of pounds for the strands of hair from Irving, a historian.
Labour MP Ian Austin branded the purchase for the upcoming show Dead Famous DNA "disgusting."
Austin lost relatives who were sent to Treblinka concentration camp by the Nazis during the Second World War.
A channel spokesman defended the purchase on the grounds that scientific analysis of it could yield precious discoveries about what drove Hitler to transform himself from a failed artist in to the leader of Germany and architect of some of the 20<sup>th century's worst atrocities against humankind.
The hair which allegedly belonged to Hitler was collected by his barber. He picked it up off the floor with masking tape on the soles of his shoes.
The spokesman said: "We believe the potential importance of the scientific and historical insight justified the purchase.
"We wanted to obtain a sample of Hitler's DNA because scientific analysis of it could provide a key biological component to one of the most significant biographies in history."
On Dead Famous DNA, scientists will carry out tests on the hair "to find out more about what made [the subjects] who they were".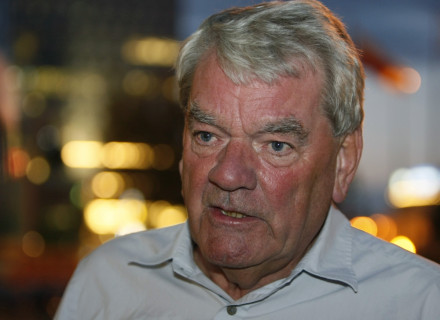 Channel 4 was also condemned for working with Irving – a formerly renowned historian who wrecked his reputation by denying the Holocaust in which more than six million people were murdered by the Nazis.
The 76-year-old was convicted of Holocaust denial in Austria in 2006.
Austin, who represents Dudley North, told the Mirror: "This sounds sick.
"It's appalling that Channel 4 would get involved with a Holocaust denier in some bizarre and tawdry show purporting to be entertainment. It's disgusting, and raises questions about Channel 4's public broadcasting remit."
Defending thje decision to hand over £3,031 to Irving for the lock of hair, the spokesman continued: "The programme makes clear David Irving's repugnant anti-Semitic views and his denial of the Holocaust and [presenter] Mark Evans' moral conundrum about dealing with him is explored."
Dead Famous DNA is due to be broadcast from Wednesday, only days before publication of a controversial new book about the the Nazi supremo, entitled Guess Who's Back.