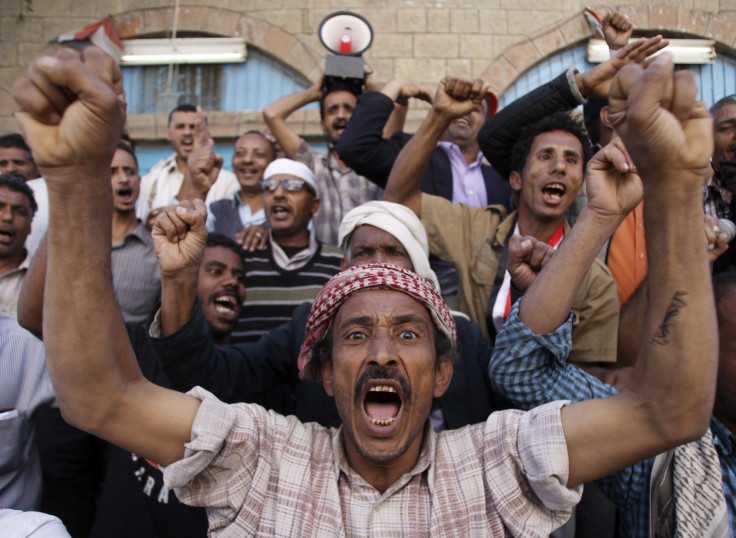 Violence erupted in Yemen's second city of Aden on Monday, as militias loyal to the country's president clashed with Iranian-backed Houthi rebels.
At least three people were killed in the violence, as loyalists said they seized strategic buildings in the southern city.
The militias stormed key sites in Yemen's economic centre, Reuters reported, taking over the main power station as well as the intelligence headquarters.
Earlier on Monday the United Nations security council demanded the Houthi rebels withdraw from government buildings and called for an end to foreign interference in Yemeni politics.
The unanimous resolution also called on the Houthis to release Yemen's president Abd Rabbuh Mansur Hadi from house arrest, along with a number of the Yemeni cabinet.
Although Monday's UN resolution did not specifically include the threat of force against the Houthis, something that Yemen's neighbours had pushed for, it warned that "further steps" would be taken if the rebels did not comply.
The resolution followed the rebels' announcement earlier this month that they would form a presidential council that would rule the country for a two-year period.
Governors in Yemen's south have united to oppose the move, which they denounced as a Houthi "coup".
The crisis has derailed the UN-backed political transition in the country, which was launched after the popular uprising in 2011 that saw long-time president Ali Abdullah Saleh ousted from power.
The Houthis had actively participated in that political process but evidently felt they had been excluded from the key decision-making process, which was supposed to establish a federation of six regions within Yemen, as agreed in 2014.
Who are Yemen's Houthis?

The Houthis have been around since the mid-1990s but have only really posed a challenge to the country's government over the past six months.

Hailing from the northern province of Sadaa, they initially emerged as a theological movement associated with the Zaidi sect of Shia Islam.

The group transformed itself in 2004, arming itself and launching an insurgency against the government which they felt had discriminated against them.

Over the past decade, the Houthi movement expanded in military and financial power.

It is in de-facto control of the Sadaa province and expanded its influence dramatically in the second half of 2014, as ordinary Yemenis rallied behind the Houthi cause of reinstating fuel subsidies.

With its support base swelling, the group audaciously seized the capital Sanaa in September and has since sidelined the central government and expanded their own control across Yemen.

The movement is well armed and financed by Iran, according to analysts, although both parties deny the links.