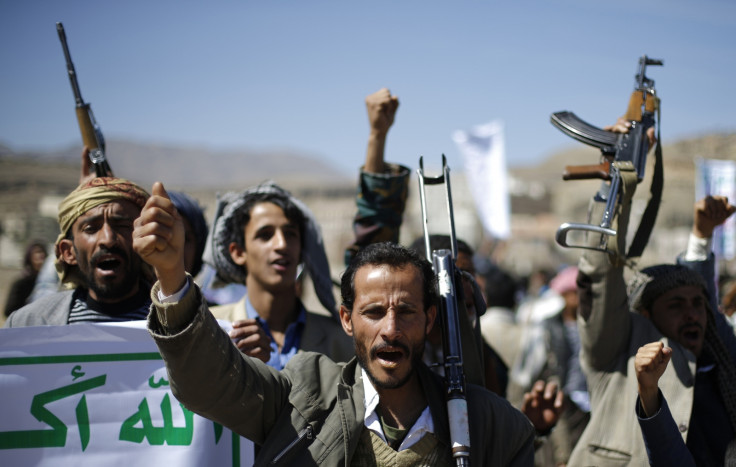 Shi'ite rebels, who dissolved Yemen's parliament on Friday, 6 February, and took power in the country are drawing flak from Yeminis and neighbouring Gulf countries alike.
Thousands of protesters took to the streets against the rule of the Houthi rebels in capital Sanaa on Saturday, as some Gulf countries denounced their "coup".
On the other hand, Abdel-Malak al-Houthi, leader of the Houthi rebels, defended his move of dissolving the parliament after the group held the former president of the country captive, following which he resigned.
In a televised address to his supporters, Al-Houthi said: "This historic and responsible initiative is in the interest of the country... Because it fills a political vacuum."
"[It was] in the interest of all Yemenis without exception, including the separatists of southern Yemen," the new leader said.
Speaking about the presence of al-Qaeda, Al-Houthi said: "If al-Qaeda takes control of the country, it will plot against our brothers in Saudi Arabia and the Gulf."
While the unrest in the Arab world's poorest nation could benefit al-Qaeda which is active in the region, the Gulf Cooperation Council countries see the Houthi coup as an "escalation that cannot be accepted under any circumstances".
Six Arab countries of the Gulf Cooperation Council, led by Saudi Arabia and the UAE, issued a statement on Saturday calling for the UN Security Council to "put an end to this coup".
"The Houthi coup marks a grave and inacceptable escalation... and endangers the security, stability, sovereignty and territorial integrity of Yemen," the GCC headquarters in Saudi Arabia said, the Daily Star reported.
The Sunni-dominated GCC, which includes Bahrain, Kuwait, Oman, Qatar and the United Arab Emirates, had urged the Houthis to pull out of Sanaa, which the militia overran in September last year.