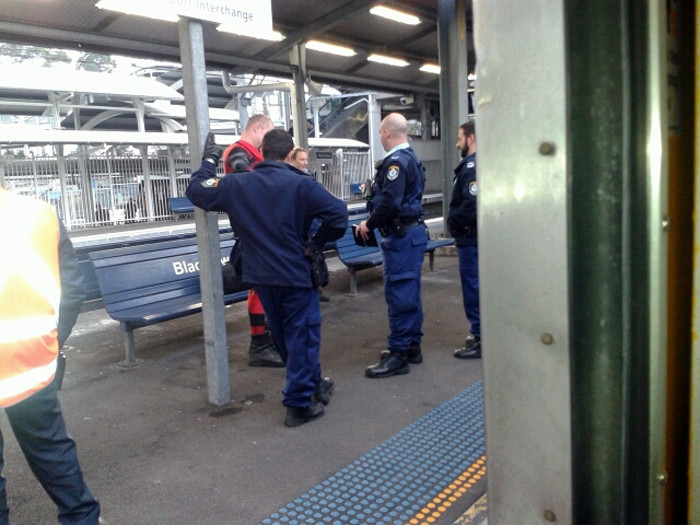 A man who dressed up as the Marvel comics superhero Deadpool to raise money for charity was removed from a train in Sydney today for supposedly "carrying deadly weapons".
Reuben Rose, an insurance claims consultant, was on his way to work on a rush hour train, carrying a tray of cupcakes and dressed up in aid of children's hospice Bear Cottage, according to Australian tabloid the Daily Telegraph.
As part of his costume, he was armed with fake plastic grenades, samurai swords, guns and an ammunition belt and scared passengers on the train reported him to the police.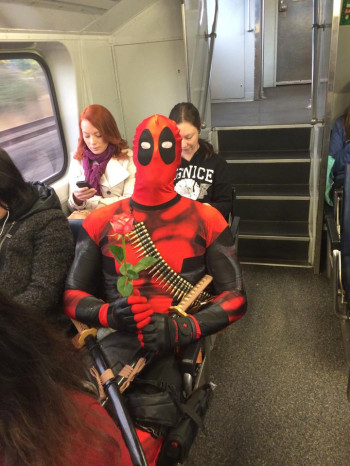 When the train reached Blacktown station, police officers boarded and hauled Rose off onto the platform.
Five officers and two station staff then made Rose take off all his weapons, including two automatic pistols strapped to his legs, before realising that the weapons were all fake.
"I got on at St Marys and just on my way to work," Mr Rose said. "This is all in fun. I just wanted to raise some money for Bear Cottage."
The police let Rose go, but they did tell him that he was a "bit of an idiot" for getting on the train with pretend weapons visibly strapped to him.
Cosplay, which originated in Japan, sees fans recreate beloved characters from films, video games and Japanese anime cartoons in costume, complete with lifelike props. Many people will travel to events already dressed up in costumes.
Rose has posted on his charity fundraising page that he has now achieved his goal of raising at least AUD $1,000 (£550, $940) due to the media attention.
He has now raised a total of AUD $2027.59 for Bear Cottage and donations are still coming in.