Legendary Hollywood actress Debbie Reynolds passed away at the age of 84, a day after the death of her daughter, Carrie Fisher. Reynolds' son Todd Fisher has revealed the last words of his mother.
Todd spoke with E! Online about his mother's final words about how much she missed her daughter, Carrie. Todd revealed, "She went to be with Carrie. In fact, those were the last words that she spoke this morning. More specifically, she said that she really, she was under a lot of stress."
"She held it together beautifully, obviously, for the last couple of days but she was under a lot of emotion and stress from the loss [of Carrie] and it's pretty much what triggered this event."
60-year-old Carrie died Tuesday (27 December) morning after going into cardiac arrest aboard a transatlantic flight from London to Los Angeles last week. Reynolds was reportedly planning Fisher's funeral at her son's house when she suffered a stroke and was rushed to the hospital on 28 December.
According to Todd, Debbie told her family that she really missed her daughter and wanted to see her again. "She didn't get to see her because Carrie was on her way back from England and none of us really got to see her other than in the hospital," he explained.
Todd also shared an update on how Fisher's daughter Billie Lourd is doing following the double loss in the family. He told the website, "Carrie's daughter is 24-years-old. To have to lose the girls, it's just horrible. She's got their genes but you can't even imagine. I can't imagine being 24 and having to do this and I'm 59."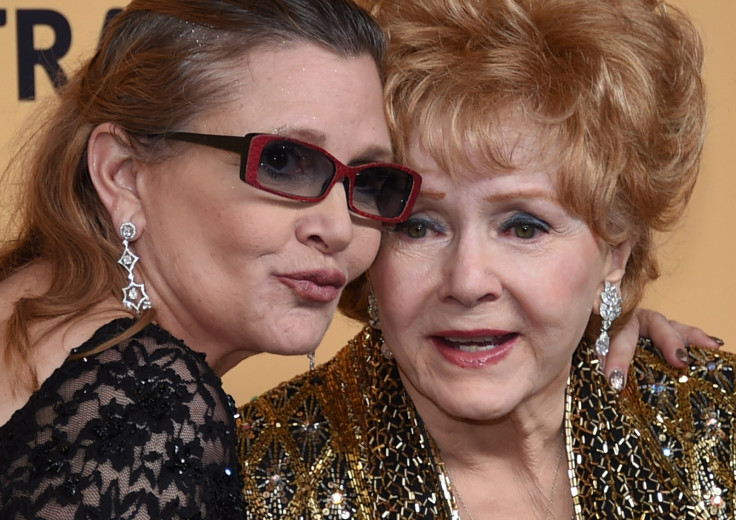 Previously, Reynolds took to Facebook to mourn her "beloved and amazing" daughter. "Thank you to everyone who has embraced the gifts and talents of my beloved and amazing daughter. I am grateful for your thoughts and prayers that are now guiding her to her next stop," she wrote.