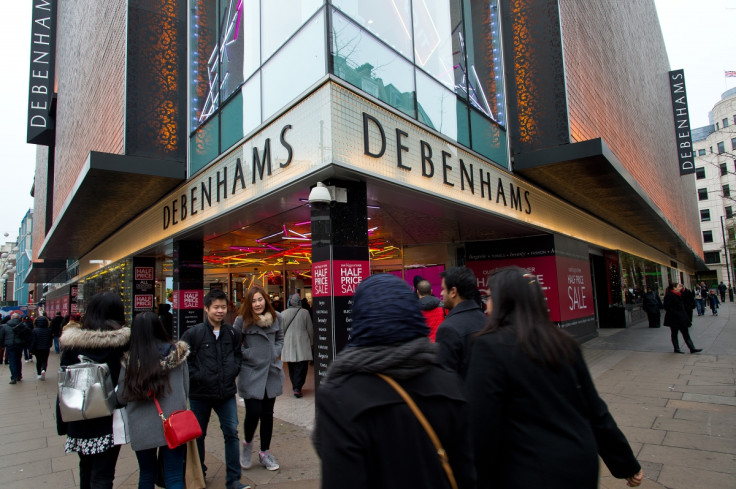 Department store chain Debenhams warned that "volatile" trading since the Easter break may lead to annual profits coming in at the bottom end of expectations.
The retailer, which runs over 250 stores in 26 countries, said sales slumped in the 15 weeks to 17 June, hit by weaker clothing sales. It added that like-for-like sales fell 0.9% in the period.
Debenhams, which was recently relegated from the FTSE 250 index, said it still expects full-year pre-tax profits to be within market expectations, but it warned that "should current market volatility continue, profit before tax could be towards the lower end of the current range".
A number British retailers are beginning to experience tougher trading conditions with UK retail sales falling by 4.4% in the month to the end of May, the sharpest fall in four and a half years, according to a June report by British Retail Consortium, with households hit by rising inflation and stagnating wages.
New boss Sergio Bucher, who took over as chief executive last October, is attempting a turnaround of the firm.
In April, Bucher revealed plans to close 11 warehouses and put up to 10 stores under review, in a move affecting at least 220 jobs.
His turnaround will also see the group cull in-house brands and leave some international markets, while also shifting around 2,000 staff to customer-facing roles as part of a drive to lure shoppers back to its stores.
Bucher said: "As industry data has confirmed, May was a tough month for retailers and we continue to see volatility in trading week to week.
"As a result we are focused on delivering cost control and self‐help through our 'Fix the Basics' plan. We continue to build good foundations for longer term growth."
Shares slipped 3% in early trading.