The Crown Prosecution Services (CPS) is expected to announce on Wednesday (10 May) whether to lay charges against Conservative MPs for breaking electoral expense laws.
More than 30 people, including agents as well as politicians, are accused of mislabelling expenses during the 2015 general election, following police investigations in 27 constituencies.
It is alleged that the Conservatives spent thousands of pounds ferrying activists between local campaigns, which were incorrectly or inadequately declared to the Electoral Commission.
The body has already fined the Conservatives £70,000 ($90,650), but the party has denied any wrongdoing, claiming that administrative errors were to blame rather than an intention to cheat.
After the matter was escalated the CPS, the pending investigation sparked speculation that this was among the real reasons Prime Minister Theresa May called a snap general election. If any MPs are charged, their seat in parliament becomes void and a byelection must be held.
Anyone convicted of electoral fraud will also be unable to defend their seats in the 8 June election.
The CPS will announce their decision on whether or not to charge officials at 10.30am GMT – just 24 hours before deadline for registering as a candidate. May has previously confirmed that all Conservative MPs under investigation will take part in the 2017 election, insisting they had done no wrong.
However, if charges are brought, it could do great reputational damage to May's general election campaign.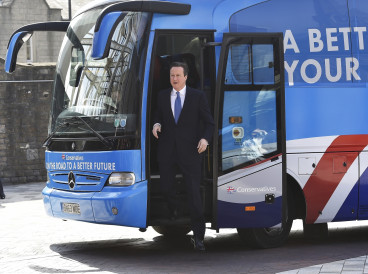 She would also have to find replacement candidates hours before the registration deadline.
Police have yet to name the individuals under investigation, but it is believed Tory MP Craig Mackinlay is among those accused.
He is alleged to have failed to properly declare spending in the key seat of South Thanet, which he contested against former Ukip leader Nigel Farage.
The Conservatives declared local expenses totalling £14,837.77 for Mackinlay – just £178.61 below the spending limit for individual candidates.
However, the a Channel 4 investigation revealed the total did not include a £15,641 bill for hotel rooms used by party activists.