The Conservative Party is continuing its grab of the political centre ground after it emerged that a former adviser to Labour's ex-leader Ed Miliband held talks with Theresa May's manifesto chief.
A day after the prime minister was criticised for her pledge to cap energy prices, which resembled a 2015 policy by Miliband, it appears that the Tories' manifesto may have some other Miliband-esque themes when it is revealed next week.
The Financial Times reported that Labour peer Maurice Glasman met May's co-chief of staff, Nick Timothy, and that the Tories were seriously considering some of Miliband's ideas as they seek to win over voters who will abandon Labour because of Jeremy Corbyn.
One Tory minister told the paper there was no appetite for a major "ideological shift" while another Tory official said the discussion was akin to "two thinkers getting together over a cup of tea" as they discussed "polling and politics".
When the former Labour leader announced the energy cap in his ill-fated 2015 campaign, it was dismissed as "Marxist". But there is the prospect that the Tory manifesto may be influenced by recommendations from Glasman, who was a pioneer of the "Blue Labour" project to appeal to Conservative working class voters.
Energy companies were critical of the suggested price cap, which the Tories say would save around £100 a year for two-thirds of consumers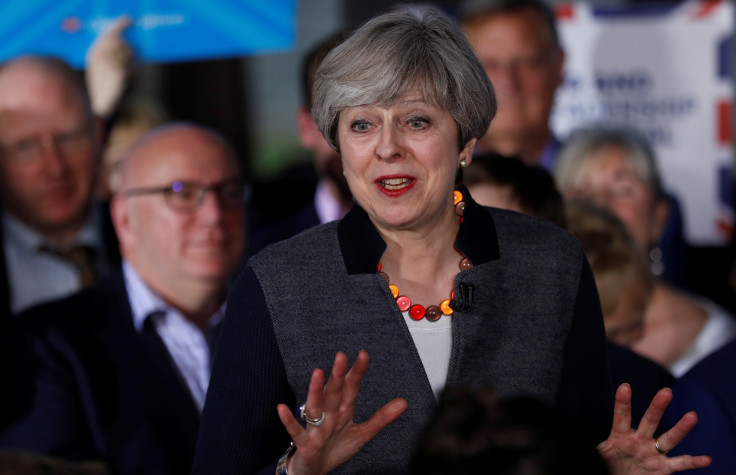 Separately, the Tories face criticism from economists who say that they need to prove that the Conservative party the party of low taxes.
In a letter to the Telegraph, a group of economists, academics and experts have said that the prime minister must replace the "tax lock" which stops rises in national insurance, income tax and VAT. They point out that by the end of the decade tax will account for the highest proportion of GDP for 30 years.
The letter said: "The prime minister and the chancellor can insist that theirs is a party of lower taxes all they like: the numbers don't lie. This year the tax burden, measured as a percentage of GDP, will be higher than in any year under the last Labour government.
"There have been increases to the personal allowance and cuts to corporation tax but increases in VAT, stamp duty and capital gains tax have more than offset these.
"At least five new taxes have been imposed on politically expedient targets such as businesses, banks and soft drinks. This marks an unwelcome departure from Nigel Lawson's aim of abolishing a tax at every budget."