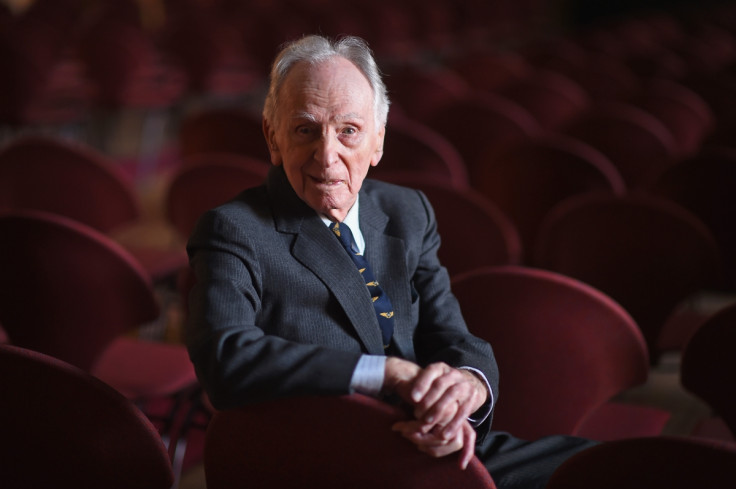 Captain Eric Brown, considered one of Britain's greatest pilots, passed away on 21 February at East Surrey Hospital following a brief illness. He was 97-years-old. Brown flew during the Second World War and was the Royal Navy's most decorated pilot.
He held three world records, including one for having flown the most types of aircraft at 487. His family released a statement saying, "It is with deep regret that the passing of Captain Eric Melrose Brown CBE DSC AFC is announced. Eric was the most decorated pilot of the Fleet Air Arm in which service he was universally known as 'Winkle' on account of his diminutive stature.
"He also held three absolute Guinness World Records, including for the number of aircraft carrier deck landings (2,407) and types of aeroplane flown," the statement read.
Aside from flying for the Royal Navy in the Second World War, Scottish-born Brown also saw the liberation of Bergen-Belsen concentration camp and helped in questioning prominent Nazis like Hermann Goring and Heinrich Himmler.
In 1970 he retired from the Royal Navy, but went on to become the director general of the British Helicopter Advisory Board and in 1982 the president of the Royal Aeronautical Society. In 2015 he was honoured at 10 Downing Street as a Great Scot, and a bronze bust of him was unveiled at the Fleet Air Arm Museum in Somerset.
Friends, colleagues and admirers expressed their sadness at the loss of the veteran pilot.
First Sea Lord Admiral Sir George Zambellas said, "The Fleet Air Arm may have lost one of its finest and best known pilots, but British aviation has lost something even greater - the most accomplished test pilot of his generation and perhaps of all time, and a huge advocate of military aviation."
Brown is survived by his partner Jean Kelly and son Glen.