Royal Navy warship HMS Bulwark has joined an international operation to rescue thousands of migrants drifting at sea in rickety boats off the coast of Libya.
Fourteen boats are believed to be struggling in open water according to intelligence sources. The BBC is reporting that at least eight pregnant women are among those rescued from one inflatable dinghy.
A Ministry of Defence spokeswoman said: "From first light this morning, a Merlin helicopter from 814 Squadron onboard HMS Bulwark has been conducting surveillance operations and has identified four migrant vessels in distress, containing a total of at least 500 people.
"HMS Bulwark has now commenced rescue operations to recover those in the vessels."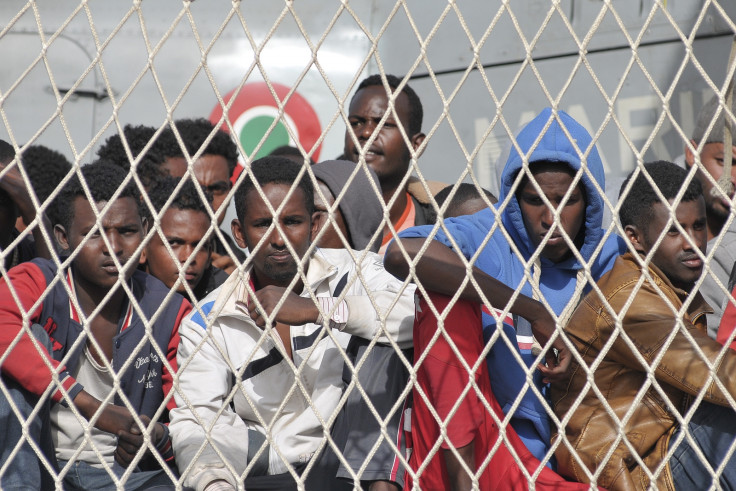 Those rescued will be taken to Italy but it is not thought the UK will offer to accept migrants it rescues.
Speaking from aboard HMS Bulwark Defence Secretary Michael Fallon said the only way to end the trade in human misery was to deal with the root causes of what is becoming a huge humanitarian problem.
"You have seen today 3,000 people trying to cross in a single day, we could see hundreds of thousands trying to cross this summer. We all have an interest in tackling this much further back. The issue here is poverty and conflict in west Africa and poverty and conflict in east Africa," said Fallon.
Also taking part in the operation is an Irish Navy ship, LÉ Eithne, which has been praised by the International Organisation for Migration for rescuing around 1,100 migrants in the last few days.
However, authorities admit that plucking migrants from the Mediterranean is a short term solution to a vast and growing problem. It is estimated some half a million people are now gathering on the coast of war-torn Libya hoping to make the risky crossing to make a new life in Europe.
Senior naval officer Captain Nick Cooke-Priest said: "Indications are that there are 450,000 to 500,000 migrants in Libya who are waiting at the border."
There are reports that many people smugglers deliberately scupper boats when rescuers are sighted, even though most of those aboard cannot swim. Around 1,600 people have drowned attempting to cross in 2015.