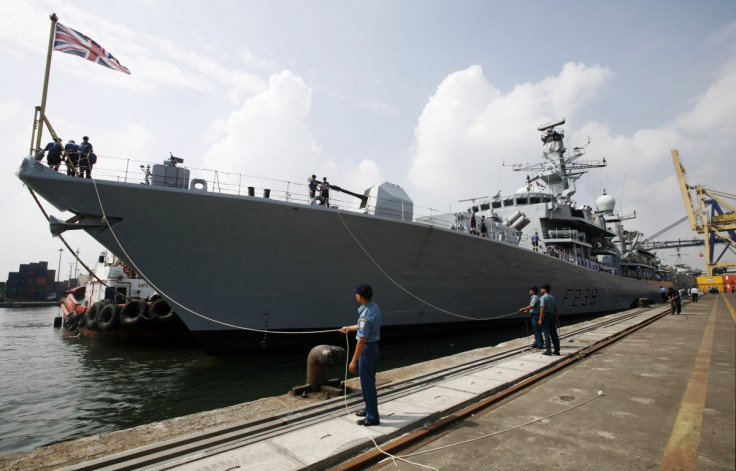 The Royal Navy will send its frigate HMS Richmond to target and seize people traffickers and their vessels off the Libyan coast, if plans to expand an EU mission against criminal gangs smuggling migrants are approved. The warship, which is currently on operations east of the Suez Canal, will join HMS Enterprise in the region wide effort to tackle the migrant crisis at its source.
The EU is expected to approve expansion of its naval mission in the Mediterranean to include active pursuit of people traffickers and their assets at sea. Britain will offer HMS Richmond at an EU force conference today (16 September).
However, neither the Royal Navy nor its EU partners will target the operations of the people smugglers on the ground in restive Libya. The EU's High Representative for Foreign Affairs, Frederica Mogherini, has outlined that this step would require a UN mandate. Military leaders loyal to Libya's internationally recognised government have threatened to launch strikes against unauthorised military vessels in their waters.
In past phases of the mission, the British Navy vessel HMS Enterprise has observed people smuggling operations from Libya to Italy and carried out search and rescue operations. HMS Bulwark a Royal navy assault ship has, in the past, also been tasked with rescue missions off the coast of North Africa.
Defence Secretary Michael Fallon said: "The vital work of HMS Bulwark, HMS Enterprise and our Merlin helicopters shows the UK's commitment to tackling the refugee crisis at source. The Royal Navy has rescued thousands of people from peril but we've been clear we have to tackle the gangs behind this, which is why it's important the mission moves to the next phase. We will not stand by and let this smuggling trade escalate; we will confront this criminal activity which risks the lives of innocent people every day."
The EU announced its mission to tackle people smuggling from Libya in May. However the more dangerous people smuggling route where refugees can be stranded for sometimes over 24 hours has been overtaken by the shorter crossing from Turkey to Greece. The route across the Aegean has become even more heavily trafficked as the exodus of refugees from Syria and Afghanistan continues.