Defence secretary 'horrified' at military cost-cutting plans that would leave the smallest British army since Napoleonic wars
The Ministry of Defence has been asked to come up with £20bn in savings for the next decade.
The defence secretary Gavin Williamson is reportedly "horrified" at the extent of proposed cuts by military chiefs that would see Britain's army pared back to numbers not seen for two centuries.
A budget shortfall of around £20bn has forced the hand of the Ministry of Defence to propose cuts over the next decade.
Plans include losing 2,000 Royal Marines through combining them with elite paratrooper units, cutting 1,250 airmen and shedding about 11,000 soldiers, the Times reported.
That move would reduce the army numbers to fewer than 71,000, the smallest since the Napoleonic wars.
A Whitehall source told the paper: "He did not think any were acceptable. It would put the armed forces in a difficult position in light of the international threat level."
Under threat are nine Royal Navy warships, seven Type 23 frigates, 100 helicopters, a fleet of Wildcat aircraft and the Apache force. Another cost-saving move would be merging 3 Commando Brigade, which uses Royal Marines, and 16 Air Assault Brigade that uses the parachute regiment, which may leave Britain vulnerable in long campaigns.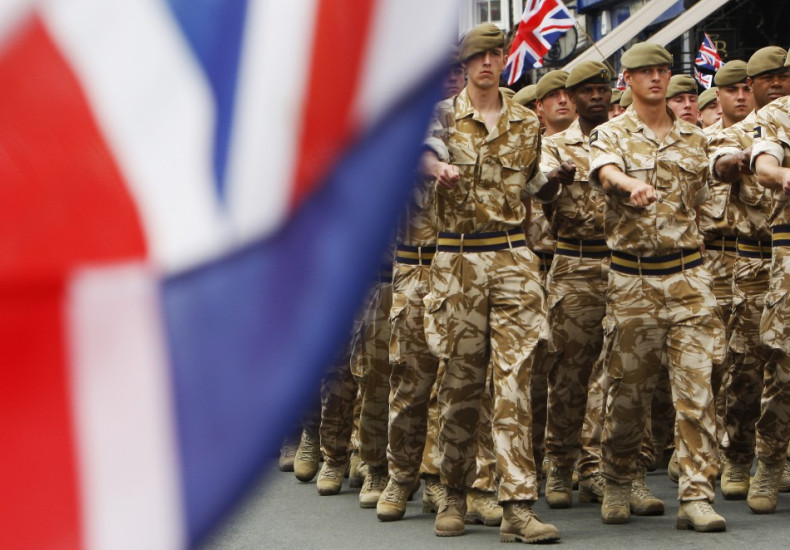 Williamson is said to be trying to persuade the chancellor Philip Hammond to provide more interim cash, up to £2bn, to stave off cuts cuts and it is believed that defence will not be included in the national security capability review (NSCR).
This was in light of reports that national security adviser Mark Sedwill wants to prioritise tackling cyber rather than battlefield warfare.
A defence source said it was unclear how much time Williamson had.
"The danger is that unless the prime minister agrees the case for a comprehensive spending review or a strategic defence review, the NSCR will be a 'work within your means' outcome - essentially defence's budgetary problems are for it to sort out".
A policy paper by the Henry Jackson Society think tank said that the UK government actually must increase military spending by 0.2% for each of the next five years to reach 3% of GDP to keep pace with the global military threats.
Meanwhile, a senior Whitehall source told the Times: "You have the Treasury trying to balance the books so they can go home and sleep safely knowing their spreadsheets look really smart, unaware that the Ministry of Defence are going home at night actually very concerned that they are not able to defend our shores."