Budget cuts are being blamed for Britain having no major warships on overseas operations for the first time in living memory.
Mechanical problems, maintenance, holiday leave and a shortage of crew mean that all of the Navy's six Type 45 destroyers are stuck in Portsmouth and its 13 Type 23 frigates are split between Portsmouth and Devonport in Plymouth.
HMS St Albans is on duty on domestic waters and will take over as the flagship from HMS Ocean.
But a senior serving military officer has said that cuts were behind Britain not having at least one its main surface combatants overseas, telling the Times that their absence was a "strategic embarrassment for the country and a strategic embarrassment for defence".
"It would damage Britain's reputation among allies and foes of always being able to deploy at a time of its choosing. It is bad news for defence and for our country," the officer said.
There is normally at least one frigate or destroyer deployed to the Gulf on a permanent basis, but HMS Diamond a Type 45 destroyer which was to take that role, returned to Portsmouth after suffering a propeller fault.
HMS Queen Elizabeth, which was commissioned into service this month has been hit by technical problems and will not be operational for another three years. The Navy faces proposed cuts in royal marine numbers as the British government seeks to make savings in its armed forces.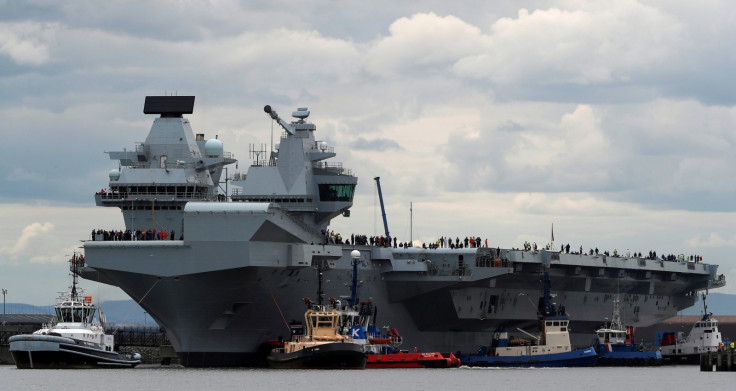 Vice-Admiral John McAnally, national president of the Royal Naval Association told the Times that the Navy was too small.
"I am distressed and alarmed. I do not see that it is easily remedied. The only answer is an increase in the defence budget. It is too small to meet what government want the armed forces to do."
A Navy spokesman said: "The Royal Navy is deployed globally on operations and will be protecting our national interests throughout Christmas and new year".