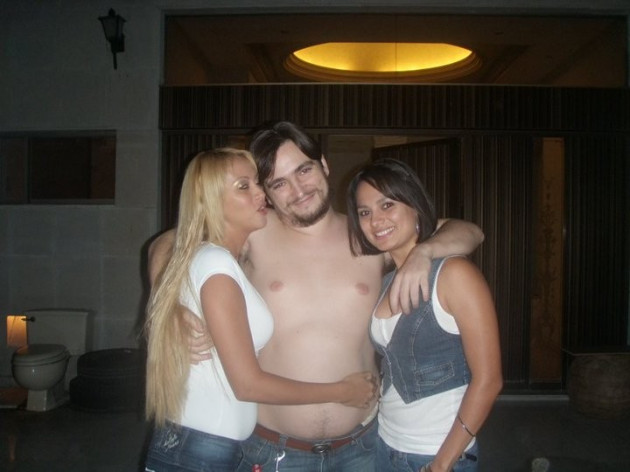 A cult that ran a sex slave ring forcing women to have sex with a man they said was the reincarnation of Christ has been broken up by Mexican police.
Defensores de Cristo, or Defenders of Christ, was being run near the US border. It recruited women to have sex with a Spanish man who said he was the Messiah reborn.
Mexico's National Immigration Institute said the cult's followers were subjected to forced labour or made to provide sexual services, including prostitution.
Police, prosecutors and immigration agents raided a house near Nuevo Laredo, which borders Texas, and found members of the cult, including children, living in filthy conditions. Officials detained 14 foreigners from Spain and several South American countries.
Ten Mexicans, mainly women, who were found in the house were believed to be victims of the cult but prosecutors were still checking identities.
Immigration officers said the cult was led by Jose Arenas Losanger Segovia, of Venezuela although the cult's website said the leader was Ignacio Gonzalez de Arriba, of Spain. It is not clear if either man was among those arrested.
Sects still operating in Peru and Argentina
Myrna Garcia, an activist with the Support Network for Cult Victims who has worked with women exploited by the Defenders of Christ, said Arriba moved to Mexico three years ago.
He began offering courses in "bio-programming", where adherents "reprogramme" their brains to eliminate pain, suffering and anxiety.
The Attorney General said an investigation into the cult was under way. Prosecutors are trying to establish who were victims and who were abusers among the people found in the house.
Despite Mexican law, the Defenders of Christ has not registered as a religious group.
Garcia said offshoots of the cult may still be operating in Peru and Argentina.