Deja vu for David Moyes: Sacked after humiliating defeat and losing Real Sociedad dressing room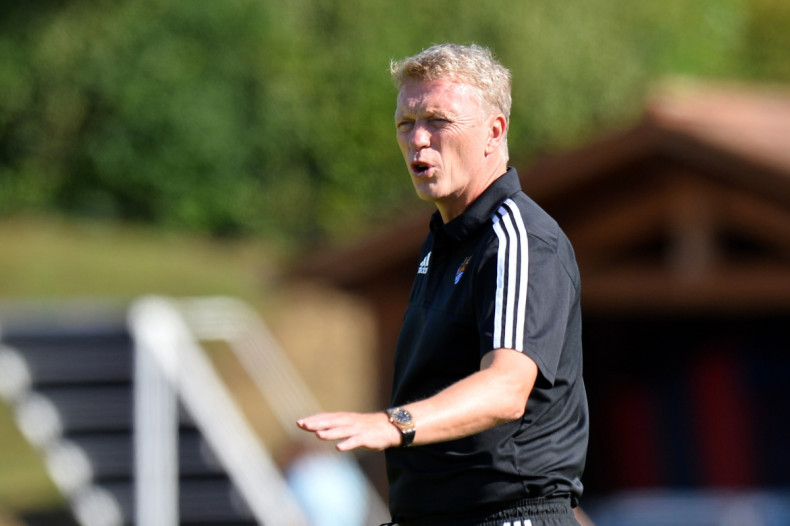 Game over. David Moyes' adventure at Real Sociedad has come to an end with the club sat in La Liga's relegation zone just 12 months after his arrival in Spanish football. The Basque side has been in talks since the 2-0 defeat to Las Palmas on Friday 6 November and will inform the Scot of his sacking when he returns from Manchester. Moyes was back in the North West to celebrate his daughter's birthday but his flight back to San Sebastian on Sunday was cancelled. So, it will be today, Monday 9 November, when the club makes an official statement announcing their decision, according to El Diario Vasco. Eusebio Sacristán, who played for Barcelona in the 90s, will replace the former Manchester United and Everton manager. Eusebio has never managed a game in the Spanish top flight.
Nobody has been caught by surprise here in San Sebastian as Moyes' stats are poor. After 42 games, he has just won 28.57% of those (12 wins, 15 draws and 15 losses). It is important to note that Real Sociedad's budget is ranked 8th in La Liga; the Basques spent a record sum under Moyes in the summer, spending more money than they have ever done in their history. And, last but not least, it is important to underline that Real Sociedad have taken part in European competition in two of the last three seasons.
But shall the fans blame Moyes for what has been their second worst start to a season in their 106-year history? Yes and no. It is true that David Moyes has done nothing to adapt to San Sebastian's culture. He has not been able to speak Spanish in a press conference after 12 months and he has been living in a five-star hotel suite since his arrival, rejecting a normal life in a flat which has been seen by many as a real lack of humility – a quality held in high regard in the north of Spain. Iñaki Izquierdo, one of the most reliable journalists in the Basque Country, wrote on Saturday: "The manager still bears the impression of someone who has only just arrived and does not understand the club, the players, La Liga, San Sebastian, the opponents, the referees, the language or even the timetables". Darwin did not conduct research into football, but even he would probably accept that it is not the strongest manager that survives, nor the most intelligent. It is the one who is the most adaptable to change. That has been Moyes' biggest failure during his year in Spain.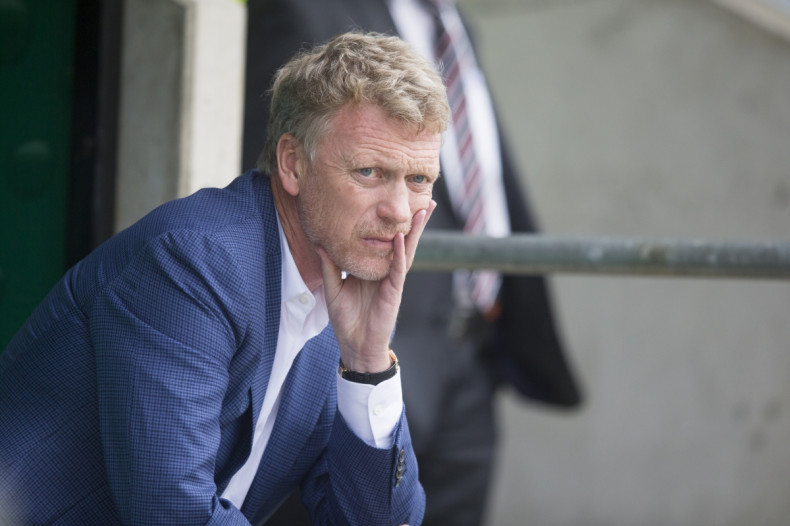 Following this line of thought, Noticias de Gipuzkoa's Mikel Recalde wrote after the disastrous Las Palmas defeat that it was a badly kept secret that his relationship with the players was completely broken. "At this point, any manager would do better than David Moyes. He has lost the dressing room, it is very obvious that David Moyes is not the right manager for Real Sociedad. His job since his arrival has been just pathetic, but it is true that the players have never been happy with him. Never. It is impossible to believe David Moyes when he says he is not worried with the situation, it is false when he says it is a matter of bad luck. Resigning would be an honourable act".

Moyes has shown little reaction to such accusations. His attempts to adapt his tactics to Spanish football have failed and even the physical conditioning of his players has been disappointing, despite bringing Dave Billows, a former Everton physical trainer, with him. Their methodology is far removed from the modern techniques applied in Spanish football in the last decade and the extremely demanding hard work done carried out in pre-season has led to several muscular injuries.
Losing the dressing room was the start of a chronicle of a death foretold. A key fact involving Carlos Vela explains one of the main causes for the sinking ship. The Mexican, the most talented player at the club, wanted to leave. His relationship with Moyes was non-existent. Vela tried to convince Real Sociedad's president Jokin Aperribay to let him sign for Major League Soccer side San José Earthquakes, but failed in those attempts. Before the season started, his statistics at Real Sociedad were stunning; 51 goals in 132 games. Since finding out that he would not be able to join the MLS, he has scored two goals in 12 matches. Last Friday, on that unforgettable night at Las Palmas in which Real Sociedad provided one of their worst performances in the last decade, Vela left the pitch at half time and the club explained it with a very ambiguous statement on their website. "Vela did not start the second part of the game as he felt indisposed". Sources from Mexico reported that he received a knock to the knee, but Real Sociedad did not explain anything in the following hours, keeping to their initial version of events. Very strange indeed.
It is very obvious that a squad, with so many international players such as Iñigo Martínez, Asier illarramendi, Carlos Vela, Diego Reyes, Bruma and Chory Castro, has the potential to do a lot better in La Liga. With a very similar squad, Philippe Montanier was able to finish in the top four three seasons ago. But, due to his inability to adapt, the language barrier and a bad relationship with the players, Moyes has been unable to make the most of his opportunity. Nine points out of 36 represents the club's worst start of the club in history. The Spanish dream will end like a nightmare for the Scot.