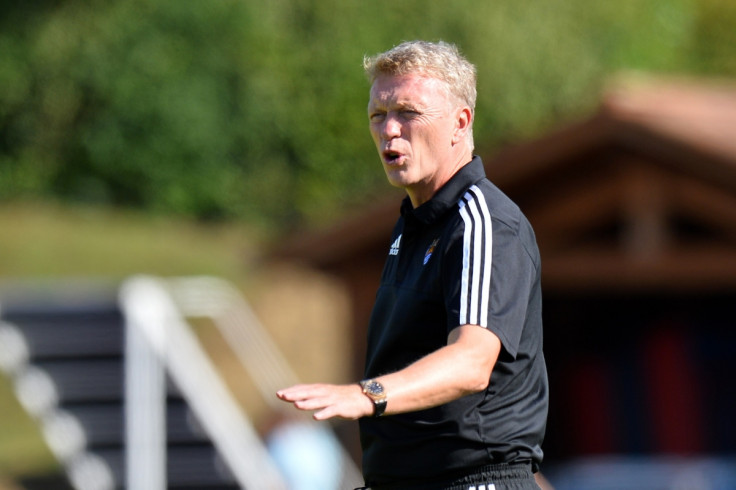 Things are looking gloomy in San Sebastian at the moment where disaster and uncertainty reign. Thousands of supporters are frantic with worry over a talented team near the bottom of the table who have taken just six points from a possible 24 and have won just three of the last 18 games. That is what David Moyes can present as the manager of Real Sociedad. David Moyes, the captain of a sinking ship. It happened at Old Trafford. Now it is happening at the Anoeta Stadium. Different clubs, different dimensions, different contexts but the same old story again.
On Sunday 18 October, Real Sociedad lost 2-0 to Atlético de Madrid and the Scottish manager is now on the ropes, alone in the Basque Country with supporters, the press and club legends against him. Jesus Mari Satrustegi, Real's all-time top scorer in their 106-year history and always one to be very cautious when it comes to expressing his opinions about the club, told Mundo Deportivo Gipuzkoa last week: "I have many doubts with David Moyes. He has been given full powers but it is obvious that results do not support the decision [to keep him]. He is guilty for this situation, responsible for what is going on in the team this season. If he is such a good manager, let's wait but so far, nobody can say that he is a reliable manager".
Satrustegi, twice a La Liga winner with Real Sociedad in the eighties, was spot on. If there was any remaining doubts, they were fully dispelled during yesterday's match against Diego Simeone's Atlético. The Argentinian, a master of set pieces, strategy and physical conditioning, taught Moyes a lesson. The Scot was not able to read the game at any point during the 90 minutes, letting Atlético play comfortably. The first goal arrived after a wonderful counter attack spearheaded by Antoine Griezmann. Rafa Benítez's Real Madrid knew this was the main threat in Simeone's side and successfully nullified the France international when the two sides met earlier this month, giving him no chance of scoring.
However, Moyes showed that he is unable to solve the most obvious and basic problems a team can face in La Liga. He was absolutely stuck, too hesitant to make changes with the first not coming until the 71st minute while Atletico played with ex-Everton manager and his side like a little boy with a teddy bear.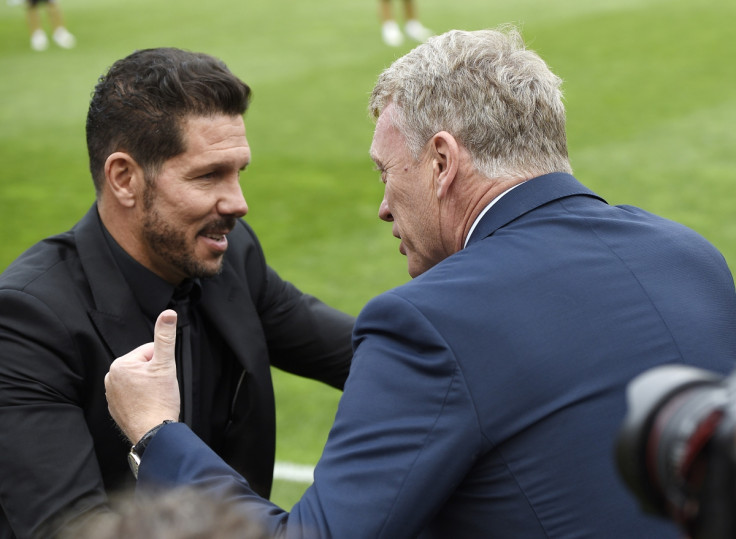 The majority of the Basque press thought that Moyes was a miracle man when he arrived at Real Sociedad eleven months ago. He was shown as the Scottish maestro who was going to change the fate of a gloomy squad. Indeed, his first months at the club were relatively successful, albeit based on his extremely defensive tactics and the inspiration of Carlos Vela.
But once Vela's levels dropped - his weight problems and his aim to join an MLS side have turned him into an average player - time has proven the press wrong. Despite Real Sociedad's biggest ever summer of spending, Moyes has been unable to even keep his side away from the relegation zone. It's a complete disaster, taking into account that the club owns such superbly talented players such as Asier Illarramendi, Vela, Jonathas, Iñigo Martínez and Gerónimo Rulli – all of who have been targets of some of the biggest clubs in Europe. After eleven months, it seems clear that the "Moyes Effect" was an imaginary oasis formed in the desert.
Here, in San Sebastian, everyone expected Real Sociedad to fight for a European spot from day one this season. That was reinforced by what appeared to be a fortunate run of fixtures in the opening months against recently promoted clubs. But after eight games, relegation is already a threat. And because Moyes' side are yet to play against Real Madrid, Barcelona, Valencia, Sevilla, Villarreal or Celta Vigo, the situation is more than dangerous.
Real Sociedad show no style, no strategy, no plan, no nothing. After one year, David Moyes has not improved anything at the club. Some might say their defensive figures have improved. It might be true but, in any case, it has come at the cost of killing all the attacking creativity this side once boasted.
The former Manchester United manager's future in Spain is more than uncertain. The Daily Express published a piece during the weekend claiming the manager would be interested the Aston Villa job, with Tim Sherwood's future also in doubt. Cadena Cope meanwhile -a reliable national Spanish radio station - claim Real's board of directors are putting pressure on president Jokin Aperribay to sack Moyes as soon as possible . According to the radio station, Aperribay has requested Moyes leave his room at the glamorous Hotel María Cristina because it is further hurting his image. San Sebastian is a place where humility is king and in an attempt to address that, the Scot has been moved to a more modest flat in the centre of the city. But Moyes' bad image in Spain has nothing to do with him staying at a five-star hotel, a luxury lifestyle or a bad relationship with their players. In just 11 months, David Moyes has shown his mediocrity as a football manager.
I will not discuss Moyes' ability as a manager back in Great Britain. But Spanish managers and clubs - Barcelona, Real Madrid, Spain, Luis Aragonés, Pep Guardiola, Unai Emery and even Roberto Martínez - are the ones who have turned football into an art in the last decade. It is a badly kept secret among Spanish managers that their British colleagues lack many skills, such as basic strategy or the capability to read the game. And do not get me wrong, I have been able to work at football grounds across the UK and there is nothing like English football. Nothing compares to English football. However, Moyes' disaster at San Sebastian should lead to some big decisions being made.
His adventure is about to reach to an end. And his mediocrity as a manager, at least when it comes to Spanish football, is more than obvious. Might he succeed again in the Premier League? It might happen. What it is more than clear however is that he does not have the talent to succeed in Spanish football. After 11 months, he has not grasped an understanding of the game's progression in the modern age. He is driving a Ferrari but he is hardly capable of shifting it into second gear.