Delhi Gang Rape: Victim Wrote Suspects' Names Before Dying
Indian police say rape plan hatched by gang over dinner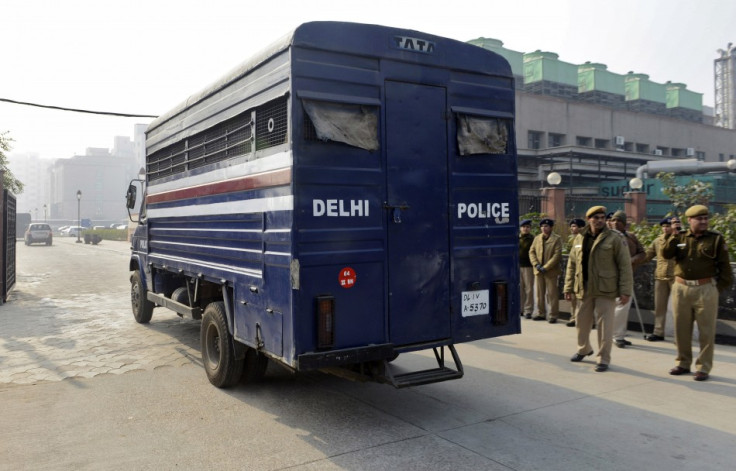 The victim of a gang rape that has had global repercussions wrote down the names of four of her six assailants before she died from her injuries two weeks after the assault.
Unable to speak as a result of her ordeal on a private bus in Delhi, the 23-year-old physiotherapy student wrote down the names she had heard her attackers call each other as they systematically raped and brutalised her, the Times of India reported.
She scribbled down four names in the presence of a magistrate at Delhi's Safdarjung Hospital, where she had been admitted before being flown to Singapore for further treatment which ultimately failed.
The names she wrote werer Ram Singh, Mukesh, Vinay and Akshay. The four are accused of abduction, rape and murder together with Pawan Gupta and a sixth man who claims to be a minor.
The victim also wrote down the words "rod" and "wood" and answered a series of multi-option questions to gether details about the incident, such as the colour of the bus she was in (white) and the time of the assault (9.30pm), a source told the newspaper.
As preliminary hearings of the trial against five of the six gang members have to under way, other details have emerged.
According to a police report seen by Reuters, the assault was planned when the six suspects met for dinner in a south Delhi slum.
"[They] decided [on rape] ahead of time," the report handed to court by the prosecutor reads.
Deadly plan
After dinner alleged gang leader Ram Singh and the gang boarded his private bus and drove around the suburbs looking for a victim, the report says.
They spotted the woman - who cannot be named under Inidan law - and her male friend as they were on their way home from a cinema.
The couple were lured into the bus with the promise to be taken towards home.
On board the bus, the couple were attacked and thrown naked from the vehicle.
The girl's clothes were used by Singh to clean bloodstains of the bus, the report alleges.
He then set the clothes alight.
If convicted five of the accused face a death sentence. If confirmed as a minor by a bone test the sixth defendant will be tried by a juvenile court and would face a maximum of three years in jail.
The accused are expected to plead not guilty. One of the defence lawyers, Manohar Lal Sharma, claimed they had been tortured by police to force a confession.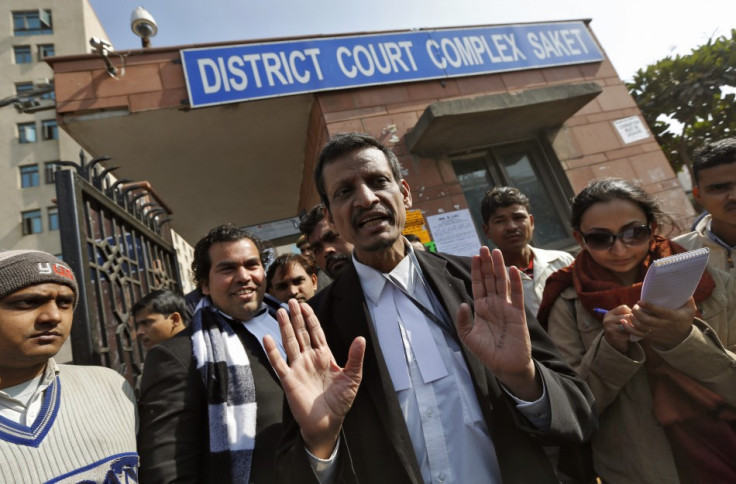 © Copyright IBTimes 2023. All rights reserved.