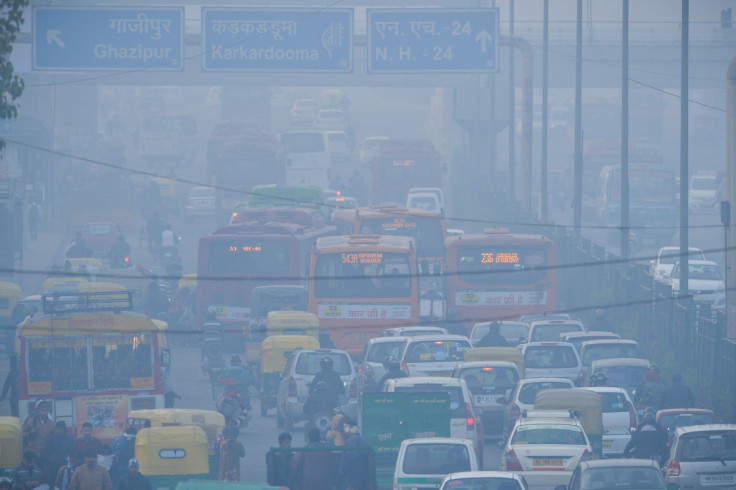 A High Court in India has asked Delhi's ruling Aam Aadmi Party why the odd-even traffic rule is being tested for as long as 15 days. It has urged the government to limit the trial scheme to one week, despite figures suggesting the rule has brought down pollution levels in the capital.
The odd-even traffic rule began its trial period on 1 January, allowing only odd-numbered vehicles on the roads on odd days of the month, and even-numbered vehicles on even days. The scheme was introduced in an attempt to reduce congestion and pollution in New Delhi, after the city was ranked the most polluted in the world.
Six days into the trial, the Delhi government said pollution levels had begun to drop. Monitoring stations set up by the Delhi Pollution Control Committee (DPCC) recorded a drop in Particulate Matter (PM 2.5) in 13 of 20 locations, the Times of India reported. The Delhi government said this showed a "reduction in comparison to previous years at the same time by at least 100 units".
Despite the positive feedback, the Delhi High Court has asked the government to submit a report on the changes in air pollution over the first six days of the trial, questioning whether it could be brought to an end one week earlier than previously planned.
The High Court said on 6 January: "What is the need to run odd-even scheme after a week? You will have to admit that you don't have enough public transport to ferry the public."
Scientists at the DPCC have warned that 80% of PM 2.5 air pollution is caused by road traffic and environmentalists have hailed the odd-even scheme as traffic congestion on Delhi's roads notably dropped since the trail started in 2016. On 5 January, Delhi's traffic police reported a 30% reduction in peak-hour traffic, with a number of commuters telling IBTimes UK that they experienced relatively clearer roads during their journey to work.
Nayanika Sharma, a 22-year-old design consultant, said: "I drove across Delhi today and it was substantially clearer. Call it placebo, but I think this may actually help. I won't deny that it's a little inconvenient but it works if it helps in the long run."
Anahita Dawar, an English literature student at the University of Delhi, hailed the scheme and commented on the fact that there was "hardly any traffic" and was surprised to experience "moving traffic" at rush hour in central Delhi.