Deliveroo boss says sorry for pay row
Deliveroo founder William Shu apologises to staff as he makes new pilot pay scheme optional.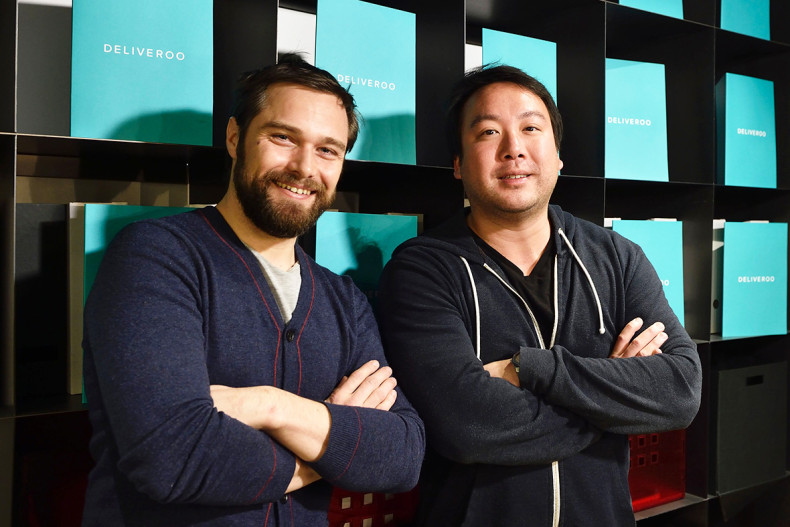 The boss of takeaway delivery firm Deliveroo has apologised for a pay dispute that led to protests from its workers and prompted government intervention over the weekend.
The firm's riders can now opt out of its pilot scheme to pay £3.75 per delivery, instead of the present rates of £7 an hour plus £1 a delivery.
The firm said it had made the change in response to driver feedback.
"I'm very sorry things have gone to this point. Our riders are the lifeblood of our company and without them we are nothing," Deliveroo co-founder William Shu told the BBC's Today programme.
The firm's climbdown comes after a spokesman for the Department for Business, Energy and Industrial Strategy (DBEIS) has said workers must be paid the national living wage of £7.20 an hour, unless HMRC or a court ruled they were self-employed.
The spokesman added: "Individuals cannot opt out of the rights they are owed, nor can an employer decide not to afford individuals those rights. Employers cannot simply opt out of the national living wage by defining their staff as self-employed."
Last week Deliveroo riders protested outside the company's headquarters in central London about the new pay rates.
The firm employs 6,000 staff in the UK, half of them in London. Deliveroo provides a delivery service to thousands of restaurants that do not have their own drivers, using riders on bicycles or mopeds. Customers are charged a £2.50 delivery fee. The firm's clients include Pizza Express, Byron and Gourmet Burger Kitchen.
The business was launched in 2013 by Shu, a former investment banker, and software developer Greg Orlowski.
Earlier this month Deliveroo raised $275m (£210m, €242m) in its latest funding round from private equity groups, valuing the firm at around $1bn. The firm has so raised $500m it fund its expansion in around 84 cities in 12 countries.
Deliveroo competes against rivals such as Just Eat, Hungry House and Uber Eats for customers in the UK's fiercely-contested takeaway market.