A special committee tasked with overseeing the buyout of Dell has recommended shareholders vote for founder Michael Dell's buyout plan, dismissing a counter offer made by Carl Icahn.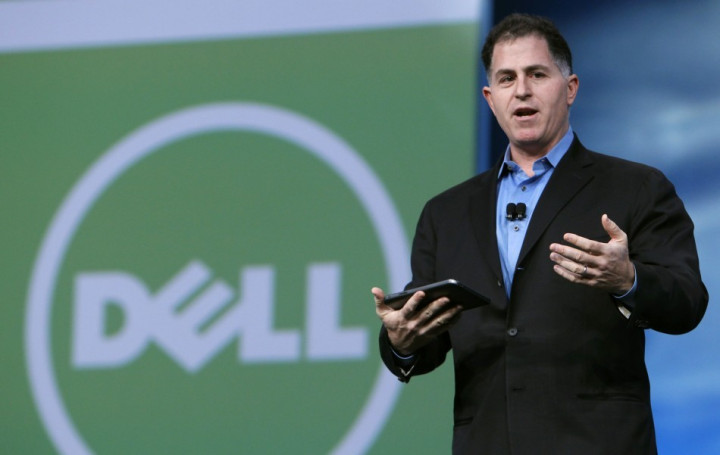 The committee said a rival bid proposed by activist investor Carl Icahn is $3.9bn (£2.5bn) short on the financing necessary to take over the computer manufacturer.
In what is the most detailed response yet to the bidding war for Dell, the committee submitted a 39-page presentation to the US Securities & Exchange Commission on 5 June which points to a "significant liquidity gap" in Icahn's takeover proposal, reducing his promised $12 shareholder dividend to as low as $8.50 per share.
The committee instead recommends that shareholders back the bid of company founder Michael Dell, who together with private equity firm Silver Lake proposed a $24.4bn buyout of the computer maker, offering investors $13.65 for every share of common stock they own.
This figure is 25% higher than Dell's closing price of $10.88 on 11 January, the last trading day before rumours of a possible privatisation were first published, but the price has since rallied to more than $13.
If approved, Michael Dell's offer will also be financed by a $2bn loan from Microsoft, as well as rollover of existing debt and debt financing that has been committed by a number of Dell's banking partners, including Merrill Lynch, Barclays and Credit Suisse.
Counter proposal
Icahn's counter proposal, which was initially attractive because it meant shareholders would receive a dividend and keep their Dell stock, now looks set to fail unless shareholders go against the advice of the committee, formed by an independent group of directors.
If Dell's bid is accepted, he will remain the company chairman and chief executive officer, and will maintain a "significant equity investment" in Dell by "contributing his shares of Dell to the new company, as well as making a substantial additional cash investment". This investment is thought to fall between $500m and $1bn of his own money.
Michael Dell said in February: "I believe this transaction will open an exciting new chapter for Dell, our customers and team members. We can deliver immediate value to stockholders, while we continue the execution of our long-term strategy and focus on delivering best-in-class solutions to our customers as a private enterprise."
Shareholders in favour of Dell's buyout bid have been asked to vote in a meeting on 18 July.