Chelsea new boy Demba Ba has taken inspiration from how Didier Drogba has battled against adversity in his career.
Ba completed his move from Newcastle United to Stamford Bridge on Friday, and made a sparkling start to his career with The Blues, scoring twice in a 5-1 win at Southampton in the FA Cup third round.
Expected to play second fiddle to Fernando Torres, Ba has spoken of his admiration of former Chelsea forward Drogba, who says has inspired him in his career.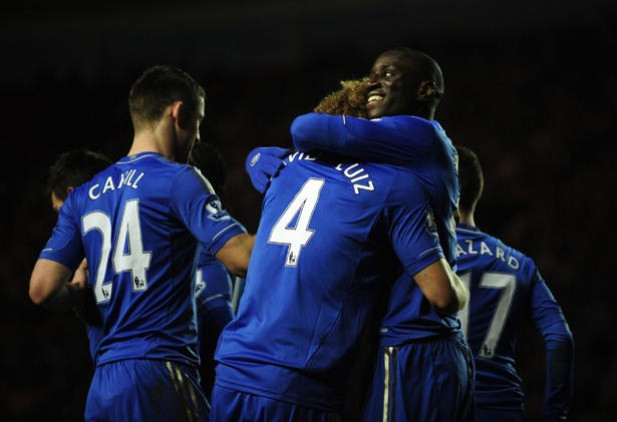 "I've taken a lot of inspiration from Didier Drogba," he said. "Like me, he's had a career path strewn with obstacles, but he's got himself over them each time. Anyway, if you don't take risks in life, you get nowhere.
"We're different players, but I have a lot of esteem for Didier. It's difficult to compare me to him given what he achieved at Chelsea. He's brought me a lot in my career, even if I'm aware of my own qualities."
The Senegal forward joins from a Newcastle side who are 15th in the Premier League and staring down the barrel of a relegation battle during the remaining months of the season.
Chelsea therefore represents a far-cry from the problems in the north east, and Ba feels he has finally arrived in football.
"When you come into the training ground, you feel that you're coming into a special place," he admitted. "On Friday, I was one of the first into the dressing room. There, you see all these prestigious players coming in, and you say to yourself: 'I've arrived'.
"They're great players, but they're still just men. I come here with a lot of respect for them, and I want to learn from them."
"I've taken a long road, not always easy, but that's helped me progress. When I sign somewhere, I never think too much about it: I know that I'll succeed. I take advantage of the qualities of my team-mates. It's easier at Chelsea given the quality of the players.
"Each time I've arrived at a club, it's always been as back-up striker. And each time, through hard work, I've imposed myself."