David Cameron Calls for 'Dementia Friends' to Help Raise Awareness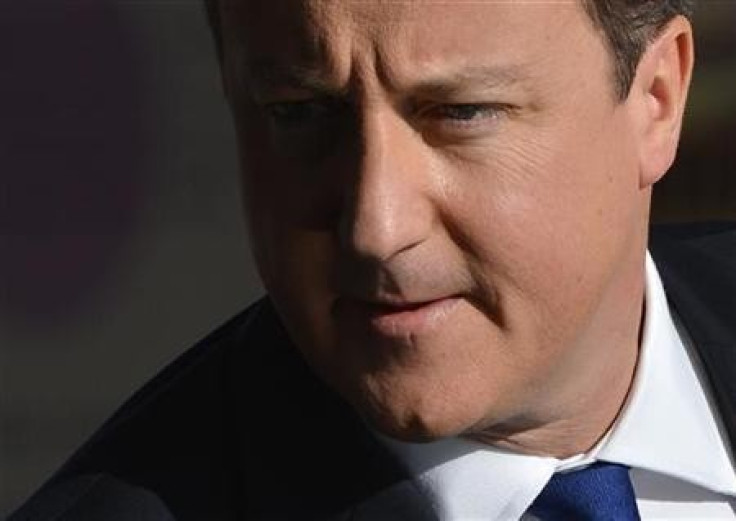 David Cameron has said he wants to recruit one million 'dementia friends' by 2015 to help change the way people think about the disease.
The prime minister launched the Dementia Friends scheme today. It is led by the Alzheimer's Society and provides awareness sessions so people can learn more about the degenerative illness that affects around 670,000 people in the UK.
Cameron said: "We cannot underestimate the challenge we face in dealing with dementia in our country. There are already nearly 700,000 sufferers in England alone but less than half are diagnosed and general awareness about the condition is shockingly low.
"Through the Dementia Friends project we will, for the first time, make sure a million people know how to spot tell-tale signs and provide support."
The Dementia Challenge was launched by the prime minister in March this year. Speaking about how people in the UK view dementia, Daphne Wallace, 72, a former geriatric psychiatrist who spent her career working with people with dementia, said most people are indifferent to it.
Wallace was also diagnosed with vascular dementia in 2005. She said: "I think the public fall into two groups; those who are worried about dementia and those who are clueless as to what it actually is. Most people's reaction to my dementia is very dismissive.
"When I describe the problems I encounter on a daily basis, often people just shrug and tell me that they too have similar problems.
"Dementia Friends is a real opportunity. Better public understanding of the condition will make a huge difference. It will make England that bit nicer a place to live, not just for people with dementia and the families who are affected, but for everyone."
Dementia mainly affects older people, but there are around 15,000 people under the age of 65 who have the disease. It is also under-diagnosed, with only around 40 percent of sufferers being formally diagnosed.
The number of people with dementia is expected to double in the next 30 years. It is estimated that one in three people will develop the disease, costing an estimated £19 billion every year.
The new scheme aims to help people with dementia by changing the way people think, talk and act regarding the disease, and foster a spirit of understanding and inclusion.
Health Secretary Jeremy Hunt said: "Too many people with dementia feel cut off, lonely and fearful without the support and understanding they need.
"People with dementia and their carers should never feel barred from everyday activities like shopping for groceries or spending time with friends.
"We are putting in place plans to make next year a year of raising awareness of dementia."
Dementia Friends will be awarded a forget-me-not badge to show they understand the disease and the symbol will be used to recognise organisations and communities that are dementia-friendly.
In the Dementia Challenge progress report, published today, it says there has been an increased awareness of dementia among organisations since its launch.
There has also been greater education of the disease in schools, with more children learning about dementia to remove the stigma surrounding the disease. It is hoped schools and youth projects will take part in the challenge across the UK from autumn next year.
Some common symptoms of dementia include memory loss, difficulty with tasks that require concentration, depression, confusion, changes in personality and a low attention-span.
© Copyright IBTimes 2023. All rights reserved.