DRC: Who is Vital Kamerhe, Congo's opposition heavyweight?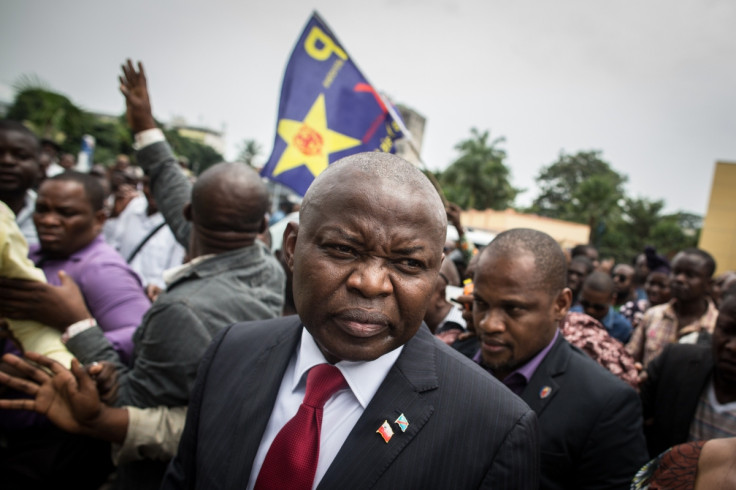 Congolese are preparing to head to the polls later this year. In the Democratic Republic of Congo's fast-evolving political landscape, opposition voices, such as Moïse Katumbi, the influential governor of Katanga province, and Vital Kamerhe are striving to garner voters' support and counter President Joseph Kabila's purported ambitions to hold on to power after 2016.
Kabila has been in power since 2001, when he succeeded his father who was shot by a bodyguard during the country's civil war. He was officially elected in 2006, and renewed his mandate in 2011. While the constitution says he is not eligible to run for a third term in the upcoming elections, Kabila has tried to circumvent these provisions.
Kamerhe, a Citizen Front (Front Citoyen, UNC) party heavyweight who finished third in the flawed presidential elections in 2011, is rumoured to be planning to broker alliances to make an impact.
On 21 October 2015, the leader was reported to have met Katumbi in London – a month after the latter resigned from the ruling People's Party for Reconstruction and Democracy (PPRD) while strongly condemning attempts by the regime to alter the constitution or delay elections to prolong Kabila's reign.
Both men are thought to be close: Kamerhe welcomed Katumbi's resignation on social networks, and commentators are not rejecting the idea of a "united Katumbi-Kamerhe" winning ticket. Providing the duo decides not to push for such an electoral line-up, the men are still expected to unite their efforts to ensure constitutional poll deadlines are respected.
Kamerhe 'the Peacemaker'
Born in Bukavu in 1959, Kamerhe has evolved in political circles since the 1980s.
During the democratic transition under Mobutu Sese Seko, the man who dominated the country for three decades, Kamerhe was a member of the Rassemblement des forces sociales et federalistes (RSF) and belonged to an opposition youth league. Almost a decade after joining the Union pour la Démocratie et le Progrès Social (UDPS), the economics graduate worked as an advisor to a number of ministers including mining, post and communications and education.
Under Kabila, Kamerhe became the deputy chief of staff of Etienne-Richard Mbaya, the minister of reconstruction before heading the Service National in 1997 and 1998 – after which he took on the role of finance counsellor at the Defense and Veterans Minister.
In the 2002, he was nicknamed 'le Pacificateur (Peacemaker) for his efforts to negotiate the peace process in DRC. He helped found the PPRD party the same year, before preparing Kabila's 2004 electoral campaign and becoming president of the party. Under the PPRD ticket, Kamerhe was elected MP for Bukavu, with record support. In December 2006, he was elected president of DRC's National Assembly.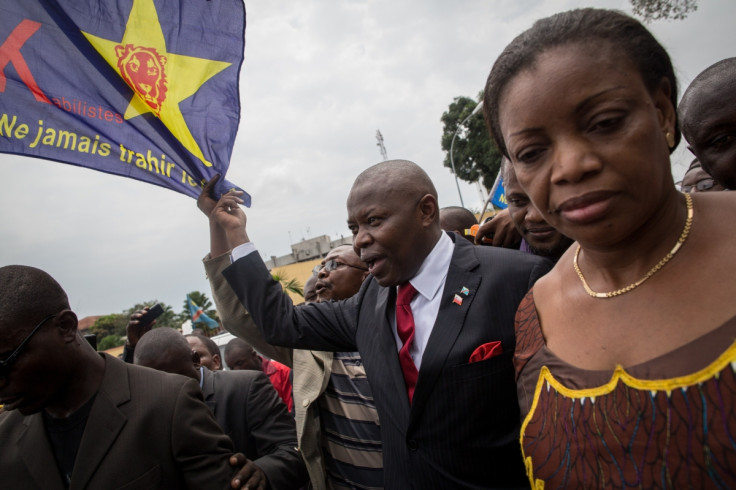 Kamerhe the troublemaker
Two months after criticising the 'Umoja Wetu' operations – joint military operations between the Congolese and Rwandan army in the Kivu, conducted without informing the National Assembly and the Senate and thus violating the article 213 of the constitution – which allowed thousands of Rwandan troops into DRC - Kamerhe resigned as President of the National Assembly in March 2009.
After having seemingly fallen from political grace, Kamerhe disappeared from the public eye, spending several months in South Africa – where he said he learned English – and Quebec province in Canada to attend a seminar. The man, who has faced controversy over his alleged involvement with the Mobutu Youth League otherwise known as froJeMo (Front des Jeunes, Mobutistes), is today working on another piece of literature, looking at the role of the Congo "as the hope of humanity".
A year later, in December 2010, he resigned from the PPRD before publishing a book in 2011 (Les Fondements de la politique transatlantique de la RDC, the foundations of transatlantic politics in DRC) and announcing his candidacy in the 2011 elections under his new party, the UNC. He scored 7.74% in the 2011 polls – a score his opponents like to highlight but that Kamerhe sweeps aside: "We still won MPs in eight provinces. For a party founded eleven months before the election, it is a good result."
PPRD member Wivine Moleka publicly accused him of electoral fraud in the 2011 elections. Kamerhe appeared at the Supreme Court of Justice in Kinshasa in February 2015, but the case was adjourned for an indefinite period.
Kamerhe the opposition leader
Since then, the UNC has grown to be a significant party in the opposition with 18 representatives in the assembly, but Kamerhe is still persona non-grata within Kabila's office. "His (electoral) campaign was too aggressive. Nobody wants to talk to him," a source in Kinshasa told Jeune Afrique in 2013.
Commentators noted that the politician's decision to reject Kabila's invitation to attend preparatory works for "national consultations" in 2013 may have denoted a shift towards a more radical opposition, which in turn may have tainted his relations with the international community – which once hailed him as their 'chouchou', their favourite candidate.
Confronted with Kabila's decision to push back the upcoming electoral deadlines, Kamerhe this month stood his ground, and declared that "elections will not be held because of lack of political will. If President Kabila could run, then elections would take place."
Through their promise to launch a programme of non-violent resistance, the Citizen Front – and opposition coalition – will hold rallies commencing mid-February.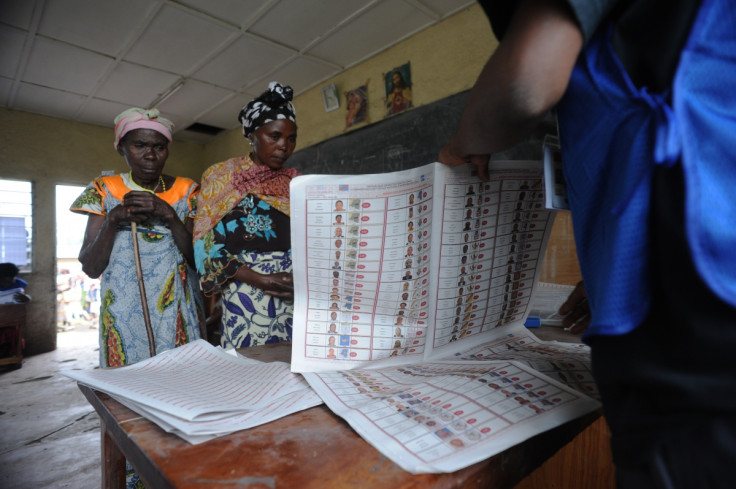 © Copyright IBTimes 2023. All rights reserved.