DRC: 'Prevent bloody repression' against protesters urge rights activists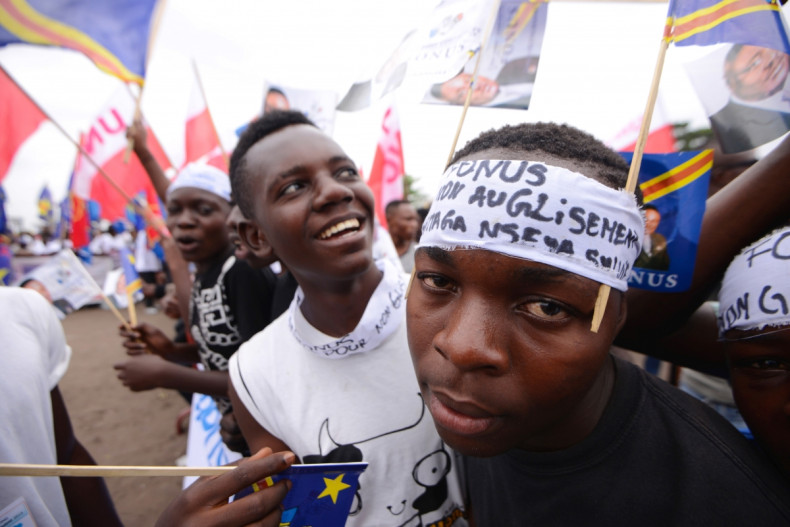 On the first anniversary of the deadly security forces cracked down on demonstrators in the Democratic Republic of Congo (DRC), rights groups are warning security forces could respond the same way to future protests.
On 19 January 2015, the police and Republican Guard soldiers shot dead at least 43 people who had descended in the streets of the capital Kinshasa and other cities to protest attempts by President Joseph Kabila to stay in power. Dozens were wounded and five others disappeared.
Police blocks new meetings
Exactly a year later, on 19 January 2016, police blocked a number of peaceful meetings organised by opposition and civil society leaders throughout the capital to commemorate the victims of 2015's demonstrations, Human Rights Watch (HRW) reported.
"With more demonstrations planned in the coming weeks, the government should take urgent steps to ensure that all Congolese are able to peacefully express their views without fear of being arrested or killed by the security forces," Ida Sawyer, HRW's senior researcher in DRC, said in a statement.
The Congolese authorities should "arrest those responsible for past abuses and prosecute them in fair, credible trials", Sawyer said, adding they should also "curb all unlawful recruitment and mobilisation of 'youth leagues' to use violence during demonstrations". This tactic was seen most recently during a political opposition meeting in Kinshasa on 15 September, she claimed.
Campaigners are calling for the immediate release of at least 20 activists and political opponents who have been imprisoned after opposing Kabila's attempts to prolong his time in office.
International community should play its role
Rights activists have also called on Congo's partners and the United Nations (UN) peacekeeping mission in DRC (Monusco) to play their "crucial role".
"Monusco's police and military forces should be ready to deploy to strategic locations in Kinshasa and other cities to act as a deterrent to crackdowns and protect peaceful demonstrators when necessary," Sawyer said.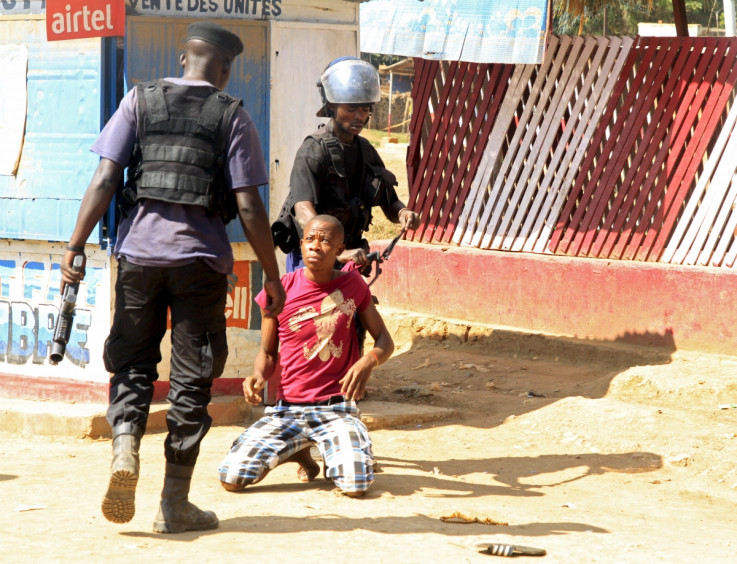 Policemen detain a protester during clashes in Lubumbashi, DRC on 10 November 10, 2015. Police fired tear gas at hundreds of people armed with sticks and shovels protesting the arrest of several youth leaders in DRC's second largest city of Lubumbashi.
REUTERS/Kenny Katombe
Meanwhile, the researcher urged the UN, US and European Union to apply targeted sanctions – including asset freezes and travel bans – against those found responsible for the violent crackdown.
"Congo's donors and the UN have repeatedly called for credible presidential elections and emphasised the importance of a peaceful transition of power, in the interests of promoting democracy, human rights, and stability in Congo. Now is the time to back up these words with action," Sawyer added.
2016 elections
Kabila's constitutional second full term limit in office ends on 19 December but many commentators suspect his deliberate stalling on holding elections, as required in 2016, is his attempt to thwart the prohibition against a third term.
He has not yet declared whether he will step down and those loyal to Kabila have repressed the voices calling for respect of the constitution and credible elections.
Earlier in January, IBTimes UK reported opposition parties were expected to unite in the coming weeks by holding rallies aimed at raising pressure on Kabila. Referring to the upcoming rallies, the opposition said: "We thus launch a vibrant patriotic appeal to the Congolese people.. to internalise the fact that a group of individuals wants to exercise power in violation of the constitution."
After becoming president in 2001 following the death of his father, Kabila won disputed elections in 2006 and again in 2011. In November 2015, the government said elections would be delayed by up to four years and claimed the country was not ready to head to the polls. The move was described as a "true constitutional coup d'etat".
---
Check out our Flipboard magazine – Who's who in the battle for DRC by IBTimes UK
In this series on the Democratic Republic of the Congo, IBTimes UK takes a closer look at the eastern regions of South and North Kivu where civilians are still at the mercy of armed groups and the Congolese armed forces, who have all been accused of committing serious war crimes.
---