Live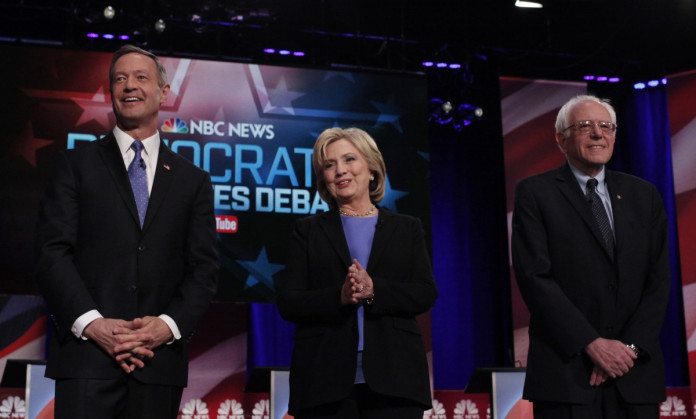 All three Democratic presidential hopefuls took part in the Iowa town hall event hosted by CNN just a week before the Iowa caucuses.

Bernie Sanders defended his call for a more activist government, saying the nation's problems are so severe that he's willing to bring back what's been called "the era of big government."

Former Secretary of State Hillary Clinton repeatedly reminded voters that they are also electing a commander-in-chief and said attacks on her have accumulated over the years but do not amount to anything.

Trailing in third place among the candidates, Martin O'Malley urged his supporters to "hold strong" against old ideologies and "old names."

CNN's Chris Cuomo moderated the event from Drake University in Des Moines, Iowa. where the candidates took 30 minutes to answer questions from Cuomo and the audience made up of Democratic caucus voters.

The next Democratic debate will be broadcast on 11 February from the University of Wisconsin-Milwaukee in Wisconsin. The PBS-hosted event will be moderated by Gwen Ifill and Judy Woodruff and will air after the Iowa caucus and New Hampshire primary.