US President Donald Trump has came under fire after tweeting against clothing retailer Nordstrom. Democrats have widely criticised his tweet that attacked the Seattle-based company for dropping a fashion line owned by his daughter, Ivanka Trump.
The newly-appointed president had tweeted: "My daughter Ivanka has been treated so unfairly by ‪@Nordstrom. She is a great person -- always pushing me to do the right thing! Terrible!"
The post was first sent by Trump's @realDonaldTrump account, but later, it was retweeted by the official @POTUS account.
However, the move by Trump did not go well with his opponents. A Democratic senator called the post "inappropriate" and an ex-White House ethics tsar referred to it as "outrageous".
A spokesman for Pennsylvania Senator Bob Casey said the senator "feels it is unethical and inappropriate for the president to lash out at a private company for refusing to enrich his family".
Norm Eisen, who served as ethics tsar under former president Barack Obama, described the attack "outrageous" and suggested Nordstrom to sue Trump under the California Unfair Competition Law.
The development followed Nordstrom's decision to stop selling first daughter's-branded clothing and shoes citing poor sales.
The move by the fashion store came amid a boycott of all Trump products, which activists have dubbed #GrabYourWallet, in reference to a 2005 lewd comment that Trump made about women's bodies.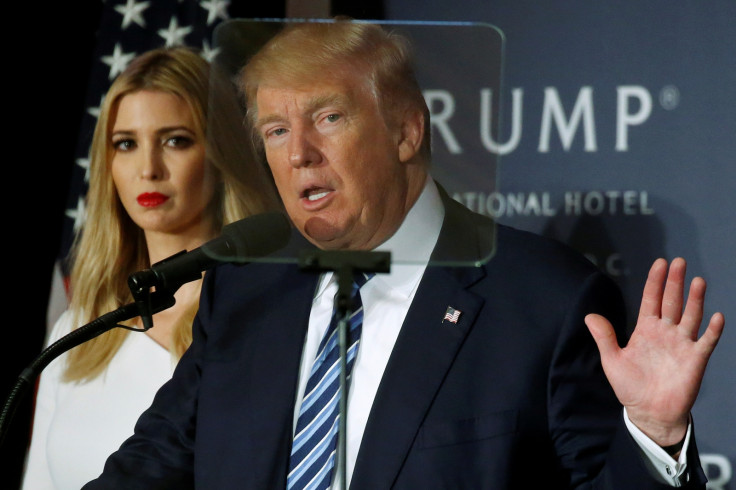 Meanwhile, White House Press Secretary Sean Spicer said that the president was simply reacting to "an attack" on his daughter.
"This is a direct attack on his policies and her name and so there's clearly an attempt for [the president] to stand up for her being maligned because they have a problem with his policies," Spicer said during the daily press briefing.