Nordstrom has said that it will stop selling Ivanka Trump-branded clothing and shoes. The Seattle-based company said in a statement on Thursday (2 February) that it was taking off the items from its stores because of poor sales.
"Each year we cut about 10% [of brands] and refresh our assortment with about the same amount. In this case, based on the brand's performance we've decided not to buy it for this season," the statement said.
The move by the department store company follows a weeks-long boycott campaign, led by an anti-Trump activist group called "Grab Your Wallet". The campaign aimed to encourage shoppers to boycott products related to newly elected President Donald Trump, his family and his donors.
A representative of the fashion website said that few items of the first daughter's brand have been in store and they would soon sell through that remaining inventory.
Hailing Nordstrom's decision, Shannon Coulter, a co-founder of Grab Your Wallet, said "I am absolutely thrilled, and I know the vast majority of Grab Your Wallet participants will be as well."
Nordstrom was one of the first retail partnerships for Ivanka's brand after it was launched in 2011.
However, the fashion site faced backlash in October 2016 after The Washington Post obtained a video from 2005 that showed President Trump bragging about groping women during a taping of "Access Hollywood".
In that video, Trump swanked that he could "grab them by the p***y," using an offensive term for women's genitals.
Following which, Coulter tweeted several times to Nordstrom, criticising it for doing business with Ivanka. She said that the retailer should boycott her and her brand as she had continued to campaign for her father post the tape's release.
Nordstrom had received tens of thousands of condemning messages from the campaign group.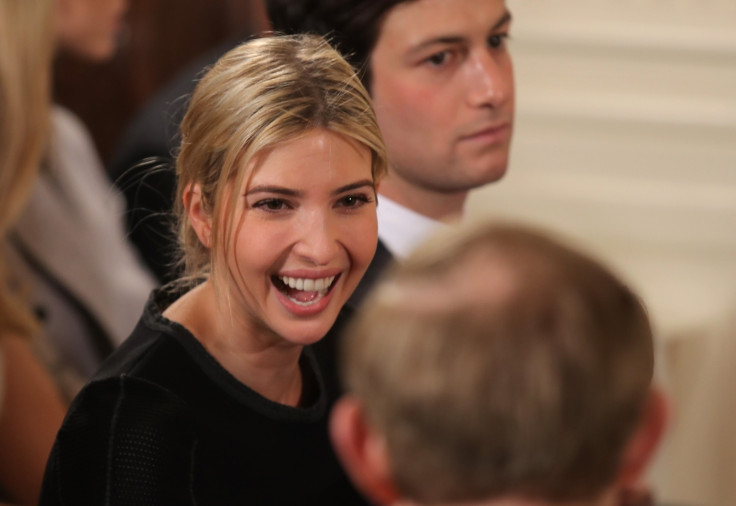 "The cause and effect here is very clear. Over 230,000 Tweets and who knows how many millions of dollars' worth of missed purchases later, they finally heard us," Coulter said after Nordstrom announcement.
The "Grab Your Wallet" campaign group is now focusing on over 60 companies who sell Trump-branded goods. Those companies include Trump's golf courses and hotels and also businesses whose leaders supported Trump or donated to his campaign.
"The people who voted against Donald Trump may have lost at the ballot box, but they can win at the cash register," Coulter added.