US President Donald Trump's first policy address to a joint session of Congress brought swift reaction from both sides of the aisle. Democrats were quick to criticise Trump's speech, particularly on climate change, national security and education while many Republicans were full of praise.
Senator Bernie Sanders of Vermont was not impressed with the speech after which, he took to Facebook Live to take down each of Trump's points.
"I did not hear Trump mention the fact that the US is the only major country on earth that does not guarantee healthcare as a right," Sanders said. He then noted that it was "clear" that Trump was willing to work with Republicans to repeal the Affordable Care Act and leave millions without healthcare coverage.
Other Democrats were similarly unimpressed. "President Trump's joint address this evening was more of the same. It was filled with proposals that will leave our country less secure and without the right investments in hard-working American families," House Democratic Caucus Chairman Joe Crowley said.
Crowley continued: "The president's speech doubled down on many of the worst actions his administration has taken during its first 40 days in office, including reinforcing the White House's support of an unconstitutional Muslim Ban and Republicans' desire to see individuals deprived of affordable healthcare options."
Representative Seth Moulton of Massachusetts took note of what he believed to be the bleak undertone of Trump's speech. "What we just heard from Trump was a vision of America in decline. That's not the America I know or the America I went to war for," the veteran tweeted.
Meanwhile, Republicans rejoiced after Trump's speech, with House Speaker Paul Ryan calling it a "home run".
"President Trump delivered a bold, optimistic message to the American people. We now have a government unified around a simple, but important principle: Empowering the people–not Washington–is the way to build a better future for our country. This is a president who is serious about tackling our biggest challenges and improving people's lives."
Those sentiments were echoed by Senator Ted Cruz, a former primary opponent of Trump. "I thought tonight was a bold, powerful speech," Cruz said to Fox News. The Texas senator also commented on Trump's remarks regarding immigration, saying: "The relief among the Border Patrol at finally having a president and an administration that will enforce the law was palpable."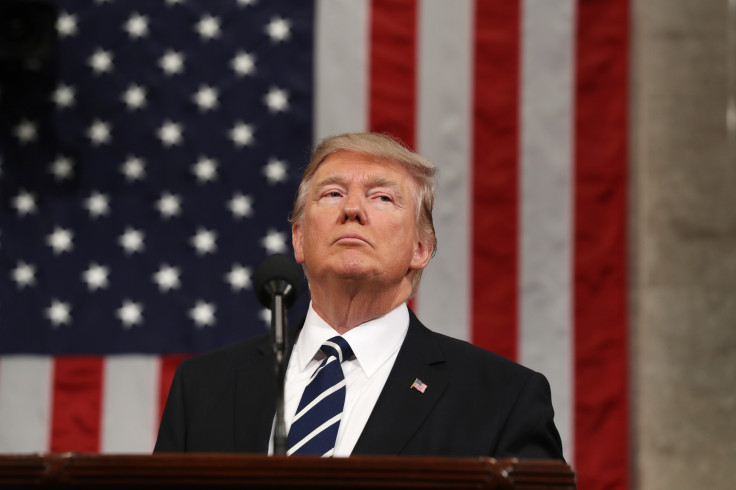 Senator Johnny Isakson had similar praise for Trump. "I commend the President for his quick work to fulfill many of his campaign promises, and I'm looking forward to working with him and his administration on behalf of hardworking Americans and Georgians."
Trump's address also caught the attention of foreign leaders. Peter Westmacott, the former British ambassador to the US, tweeted: "In a speech otherwise short of foreign policy, good to hear @POTUS this evening give much-needed endorsement of Nato."