Several Democrats have indicated they will defy President-elect Donald Trump's call to deport millions of undocumented immigrants, with one stating the call confirmed people's "worst fears" about the Republican.
In an interview with CBS' 60 Minutes, Trump suggested he would be deporting up to three million people upon assuming office.
But California senate president pro-tempore Kevin De Leon said the state would protect people's rights, and urged Trump to retract his statement.
Of the more than 11 million estimated undocumented immigrants living in the US, around a quarter are estimated to reside in California, which shares a southern border with Mexico – where Trump has proposed building a wall to stem illegal entry into the country.
De Leon said: "It is erroneous and profoundly irresponsible to suggest that up to three million undocumented immigrants living in America are dangerous criminals – and threatening to immediately deport them only exacerbates the unprecedented angst and anger currently dividing our American community. It also appears to be a thinly-veiled pretence for a catastrophic policy of mass deportation that will tear apart families and weaken our economy. I implore President-elect Trump to reconsider and retract his preposterous statement.
"I also want to assure the millions of people who are here pursuing and contributing to the California Dream, but lack documentation, that the State of California stands squarely behind you. State leaders will defend your due process rights and aggressively avail ourselves of any and all tools to prevent an unconscionable over-reach by a Trump administration in California. We will protect our people and prosperity."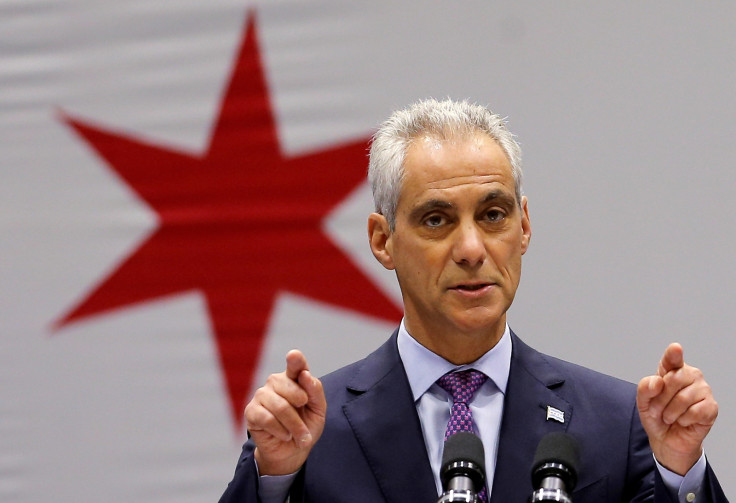 The California Democrat was joined in his sentiments by Chicago mayor Rahm Emmanuel, who promised his city would remain a sanctuary city – one that has a policy not to prosecute undocumented people.
"To all those who are, after Tuesday's election, very nervous and filled with anxiety ... you are safe in Chicago, you are secure in Chicago and you are supported in Chicago," he told NPR in a press conference.
Other mayors of large cities, including LA, San Francisco and New York, also suggested they would continue to be sanctuary cities regardless of Trump's immigration policy.